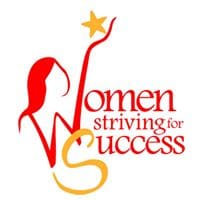 More than 160 women from St. Thomas, St. John, St. Croix and the British Virgin Islands filled the Ritz-Carlton St. Thomas Ballroom for the "Sky's the Limit Conference," sponsored by Women Striving for Success Inc. on Saturday, July 31.
This year's conference goal was to solidify an already strong network of professional and business women, after the event of two Category 5 hurricanes, who are economic drivers in their community. The conference also focused on entrepreneurial basics, as well as personal and business finances, stress management and much more. This year's keynote speaker was Terrez Thompson, vice president of Global Supplier Diversity of the Coca-Cola Company.
The women of WSFS Inc. honored Dina Perry-Malone, vice president and USVI market manager for retail banking, which includes management of FirstBank's retail branches on St. Thomas, St. Croix and St. John as Business Women of the Year. Over the years, she has been an inspiration to women as well as a staunch supporter of local organizations.
Agenda topics included: "Finding Strength Through Adversity," presented by Michelle Wood, of Comcast/NBC Universal; "Changing Your Mindset to Achieve Your Dreams," by author/Ted X speaker Joanne Walters; "The Definitive Guide to Separating Business and Personal Finances," presented by Laurice Simmonds-Wilson, of Peace Full Solution and Randolph Acquisitions Inc.; "Stress Management and Work, Life, Balance," presented by Carolyn Clansy Miller Ph.D., licensed psychologist of Ashar Counseling and Psychological Services; "Insight Into SBA's Emerging Leaders Program," presented by Abbelle Bakr, ICBVI and Co.; and the keynote luncheon speaker Terrez Thompson, who spoke on "Basic Fundamentals for Entrepreneurs."
Sen. Janette Millin Young of the 32nd Legislature, who serves as president and founder of Women Striving for Success, said the sixth annual event exceeded all expectations. She encouraged attendees to join Women Striving for Success and become active members.
For more information on membership, contact womenstrivingforsuccessinc@gmail