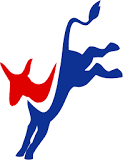 Dear Source:
The political landscape of the Virgin Islands of the United States is in the best position to easily be redefined and crafted to a new and exciting future.
We are in a good space and place to begin to redefine who we are as Virgin Islanders and Democrats.
Where do we see the Virgin Islands in the next 10,15, 20 years from now? How are we going to get there?
We can redefine ourselves based on our past experiences and our visions for the future.
Suggestions: Bryan-Roach Revisit their campaign goals; Meet with Petrus-Sanes and Dawson-James, along with the Democratic party present and recently elected leadership to collectively develop a comprehensive Mission of and for the Democratic Party.
From that Mission will come the Platform of the Democratic Party of the Virgin Islands. Present Mission and Platform to the People of the Virgin Islands.
Yes, the incumbent has the advantage. However, we do not need to spend time discussing his failures.
First and foremost, the Democratic Party with the leadership of Bryan-Roach must put the People of Virgin Islanders first!!!
When it is safe for Virgin Islanders to walk the streets, it is safe for visitors; when Virgin Islanders have quality, accessible, affordable health care, we can offer health care to visitors; when we have safe roads for Virgin Islanders to travel, we have safe roads for visitors; when we have an economy that Virgin Islanders can actively participate and benefit and receive tax incentives, then tax incentives to big corporations do not come as an insult; When Virgin Islanders are considered first then the residual will filter to all others!
The Democratic Party must address the pressing issues of: solvency of the GERS system; affordable, accessible, quality health care; quality, cultural education; an opportunity for all who are willing and interested in participating in the economic development of the Virgin Islands as an entrepreneur; a safe environment for all who live in the Virgin Islands.
To ensure that this can and will happen to make your vote count for the people you want elected, we must vote by and on paper. No machine.
All votes must be cast on a paper instrument/ballot. At the end of the voting day, all paper instruments/ballots will be counted at each polling place by children in front of the community witnesses.
Votes will be tallied and results will be submitted to the Board of elections electronically for example by: email, text, phone and paper.
Early voting on paper instruments/ ballots will be placed in a double key lock box that is removed daily from and returned to the safe to be opened only the night of the elections. Ballots will be counted at the end of the election by the Children in front of witnesses.
Stop the insanity! Vote on paper ballot! Election 2018!
Stephanie Scott-Williams of St. Thomas, Virgin Islander by Commitment