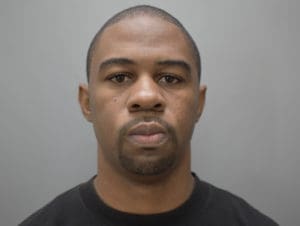 Mikhail Woodley, a 30-year-old St. Thomas man, was arrested Friday and charged with first-degree rape/domestic violence, the V.I. Police Department reported.
According to police, on June 28 the department's Domestic Violence Unit was advised that a woman reported being sexually assaulted by a male acquaintance a week earlier, on June 21, at her residence. She said that she had refused to be intimate with him, at which time he forced himself on her, pushing and pinning her to the bed while removing her clothing, and sexually assaulted her.
At about 7 a.m. Friday, VIPD officers placed Woodley under arrest, charging him with first-degree rape/domestic violence. He was booked, processed and turned over to the Bureau of Corrections pending his advice of rights hearing.
No bail was set as per the territory's domestic violence law.