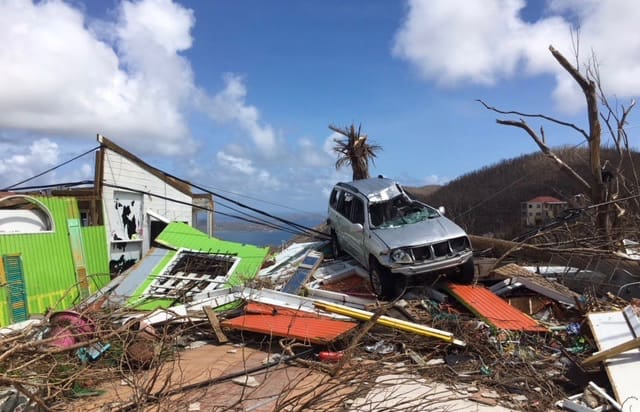 When Hurricane Irma hit last September, FEMA was quick to open the Caribbean Distribution Center, a warehouse in Puerto Rico loaded with disaster supplies for residents on that island and in the Virgin Islands. Within days, it had distributed more than 80 percent of the inventory of some commodities.
Unfortunately, according to an agency report, "Hurricane Maria struck before supplies were replenished."
In its post mortem "After Action Report" published at www.fema.gov, the Federal Emergency Management Agency makes it clear that the unprecedented scope of the 2017 disaster season is not the only reason that recovery was difficult.
The report makes a frank assessment of the federal response, highlighting successes and FEMA's readiness to innovate when necessary, but admitting shortcomings both in the federal and local preparations, and listing recommendations to correct mistakes. It also cautions that the severity of disasters will likely continue to increase.
The report focuses on the three major hurricanes to impact the U.S. in 2017: Harvey, which made landfall in Texas on Aug. 25, Irma which struck the Virgin Islands, especially St. Thomas and St. John, on Sept. 6 before going on to impact the Florida Keys, and Maria, whose primary targets were St. Croix and Puerto Rico on Sept. 19 and 20.
The combined challenge of these hurricanes, along with lesser threats – relatively minor storms such as Nate and near-misses like Jose as well as the California wildfires, strained FEMA resources.
In the immediate response, the agency deployed all 28 of its National Urban Search and Rescue Task Forces, searching more than 30,900 structures and rescuing or assisting almost 9,500 people. As of Nov. 30, FEMA's sustained air mission of food and water was the largest ever in its history. By the end of 2017, about 4.8 million households had registered with FEMA for disaster assistance – more than in the previous 10 years combined.
But FEMA was understaffed and arguably underfunded going into the hurricane season and although it eventually obligated $21.2 billion toward specific relief efforts, in the short term, it had difficulty getting supplies to disaster victims – particularly in the Caribbean.
The report is replete with examples of the differences between relief efforts on the mainland compared with those in Puerto Rico and the Virgin Islands, with many but not all of them attributable to geography.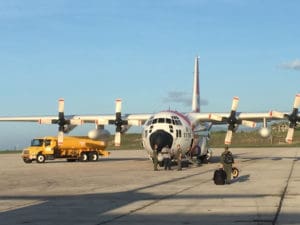 In making initial preparations, the agency made assessments of potential problems. For example, it projected that 31.3 percent of Florida residents would suffer power failures; 31.8 percent actually did. In another category, it projected 15 percent of the state's hospitals would be affected; 16 percent actually were. Not all of its estimates were that close to the mark, but in general FEMA had a pretty clear idea of how Texas and Florida would be hurt.
That was not the case in Puerto Rico. FEMA's estimate of the number of people who would be impacted was 53 percent of the population; the actual number represented 95 percent. It projected that 73 percent of residents would suffer power outages; 100 percent did. The areas needing search and rescue? 75 percent estimated, 99 percent in reality.
The report contains no comparable numbers for the Virgin Islands.
The federal government also was ill-prepared for the challenges of getting supplies into the Caribbean.
"While FEMA mobilized billions of dollars in commodities, the agency experienced challenges in comprehensively tracking resources moving across multiple modes of transportation to Puerto Rico and the U.S. Virgin Islands due to staffing shortages and business process shortfall," the report reads.
It coordinated donations sent to the Caribbean, but in some instances, shippers failed to properly mark the items, forcing FEMA staff to open them to identify them and thus causing further delays.
Once the supplies were on-island, there was another a problem, and it was not federal but local. FEMA generally counts on state or other local governments to handle distribution within a community, but this time "FEMA took a more active role in coordinating whole community logistics operations for Puerto Rico and the U.S. Virgin Islands due to these territories' preparedness challenges, geographic distances, and pre-existing, on-the-ground conditions."
The "on-the-ground conditions" are not spelled out, but in other sections of the report, FEMA notes that both territories are facing deficits. The Virgin Islands logged a $30 million budget shortfall in 2014 and funding for emergency management has declined or stagnated for both territories for the last several years. Moreover, both struggle with their electric grids.
The poor infrastructure even made it difficult for FEMA to assess V.I. and Puerto Rico housing needs in some instances, because it couldn't determine whether damages were pre-existing conditions or attributable to the storms. The agency also couldn't make repairs to damaged system components that were connected to or serviced by outdated elements.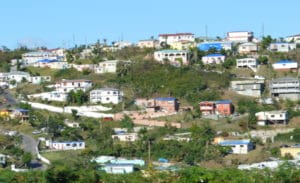 The sheer volume of housing needs from all the disasters was a major challenge for FEMA, which offers assistance in a variety of ways, from funding temporary shelter to subsiding home repairs.
So-called congregate shelters are opened to residents before or in the immediate aftermath of disasters. Typically, FEMA aims to close them within 60 days, with residents moving back to their own, repaired, homes or, if that's not possible, into some sort of rental situation. In the Virgin Islands, the time was extended to 90 days, and not all were emptied even by then. More than 1,000 of the approximately 100,000 V.I. residents spent some time in a congregate shelter; the peak for the V.I. came on Sept. 21 when 1,353 individuals were in shelters.
Throughout all the 2017 disaster areas, FEMA was somewhat hamstrung by regulations that require it to make an inspection before offering certain assistance to some homeowners. With 50 percent of its 4.8 million applicants falling into the inspection-required category, FEMA was "overwhelmed" and so it got creative. It offered some ways around the inspection.
One idea was simple. Applicants whose homes were temporarily uninhabitable because of utility outages or inaccessibility but who reported no storm damage were eligible for one month's rental assistance. So were those with only flood damage, if they had flood insurance. Another idea: FEMA used sensing imagery to identify homes in damaged areas. This didn't work well for Puerto Rico or the V.I. "due to challenges related to map availability, topography and inconsistent address conventions."
Overall, by relaxing some of the bureaucracy, FEMA was able to reduce the number of inspections by 146,000 and thus speed up the entire process.
"There is no easy or one-size-fits all solution to housing tens of thousands of displaced survivors," FEMA Administrator Brock Long says in a letter accompanying the After Action Report. The agency needs to reduce the complexity of its system and increase its efficiency.
Other recommendation in the report include:
– Better preparation by local entities, including stockpiling disaster supplies and contracting for disaster-related services before rather than after a disaster strikes.
– Build and maintain a national incident workforce that includes emergency managers from state, local tribal and territorial governments.
– Support states and territories in building greater capacity to respond and recover from disasters by maintaining financial support while right-sizing the federal deployment footprint.
– Build capability and empower the implementation of federally supported, state managed, locally executed sheltering and housing solutions.
– Explore grant-making authority for housing options.
FEMA calls on its "federal partners" to "think beyond current policy, regulatory and legislative restrictions" and also notes that emergency management "is the responsibility of the whole community" including local governments, the private sector and private citizens.
"As partners, we need to transform the way we facilitate recovery for the nation's citizens in the face of increasing severe weather events," the report concludes.