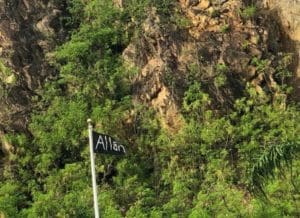 A joint task force formed by the V.I. Port Authority, the Federal Bureau of Investigation, the Transportation Security Administation, and the V.I. Police Department is investigating an incident in which Cyril E. King Airport's welcome flags were replaced with black flags imprinted with the word "Allāh."
VIPA enforcement officers reported when they arrived at the airport early Friday the international flags that normally fly from the eleven poles at the airport's entrance had been replaced with the black flags. The flags have since been removed and the incident is still under investigation.
According to a VIPA release, security has been heightened at the airport but it will remain open with all flights arriving and departing on schedule.