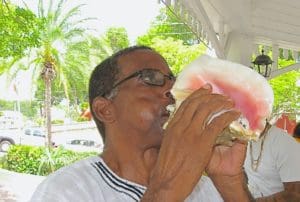 Freedom Week, commemorating the 1848 emancipation of those enslaved in the Danish West Indies, will be celebrated from June 26 through the July 3 anniversary of the historic event.
The holiday week was enshrined in V.I. law through an act of the V.I. Legislature championed by Sen. Positive Nelson.
Act 8002 states that June 26 through July 3 of each year shall be observed as "Freedom Week" in the Virgin Islands to commemorate the emancipation of the enslaved person in the Danish West Indies, now the Virgin Islands of the United States, and any other freedom struggles of oppresses people that are ideologically heroes shall be held throughout the Territory and on WTJX Channel 12, the Public Television Station in the Virgin Islands.
Nelson is inviting the public to join him as he culminates the weeklong celebration by participating in the 18th Annual Emancipation Day Fort to Fort Walk to Freedom, Tuesday, July 3. The fort-to-fort walk begins at 5 a.m. starting at Fort Christian, traveling west on Queen Mary Highway to Fort Frederik where it will end with a prayer and short ceremony.
Over the years the event has attracted up to 500 participants, Nelson said in a statement.
"As the week progresses all I ask is for us to remember the heroic efforts of people like Moses "General Buddhoe" Gottieb, an educated master sugar boiler from LaGrange, and Admiral Martin King, his lieutenant from mid-island plantation, who organized and lead the enslaved Africans to end the oppressive system that kept them enslaved," Nelson said.
Any group or organization that would like to sponsor a refreshment stand along the way during the Fort to Fort Walk on July 3 can contact Nelson's office at 340-712-2210.