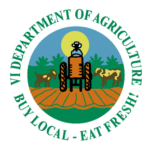 Molasses is now available for sale at the Dorothea Station on St. Thomas. Livestock farmers are asked to bring their own containers for molasses collection, advised Commissioner of Agriculture Carlos Robles.
A variety of vegetable and culinary herb seeds as well as a limited amount of 10-10-10 and 15-15-15 granulated fertilizer are also available. Purchases can be made between 8 a.m. and 4:45 p.m., Monday through Friday, according to a press release from the V.I. Department of Agriculture.
For further information, contact Manley James at 423-9021.