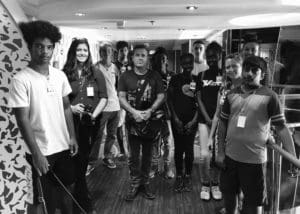 Clay Jones, the owner of Sevenminusseven owner, has been very involved with the Royal Caribbean Cruise Lines since hurricanes Irma and Maria devastated St. Thomas. Jones and Virgin Islands Montessori School & Peter Gruber International Academy's MYP Interdisciplinary Art, DP Visual Art and Jana Ferguson, art coordinator, organized a photography/art workshop on-board the Harmony of the Seas.
Jones has taught photography in VIMSIA's enrichment program, which is offered to high school students. Ten students were given the opportunity to experiment with seven different types of cameras. They explored aspects such as exposure, aperture, shutter speed, etc. Students were led through the Photo and Art Gallery, exploring new opportunities in the arts.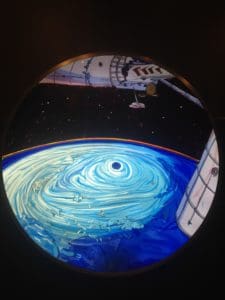 The connection was made with Royal Caribbean Cruise Lines to strengthen student skills in the arts by furthering their skills in photography, viewing the artwork and art gallery aboard the ship, and making connections between students on island and Royal Caribbean Cruise Lines.
"The students really enjoyed viewing the artwork aboard the ship. They also enjoyed seeing the performance stages, interior design and the art gallery," said Ferguson. "Even though we live on an island that is frequented by cruise ships, many of our students don't think about the artistic job opportunities aboard the ship."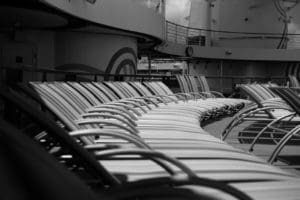 The experience was unique because most people don't view a ship from an educational, artistic or opportunistic stance. The opportunity allowed VIMSIA students to open their minds and provided students with new ideas for projects.
"Royal Caribbean's staff and crew were fantastic," said Ferguson. "The crew was incredibly professional, pleasant and informative." VIMSIA thanks Royal Caribbean Cruise Lines for the warm welcome and collaboration with the school.