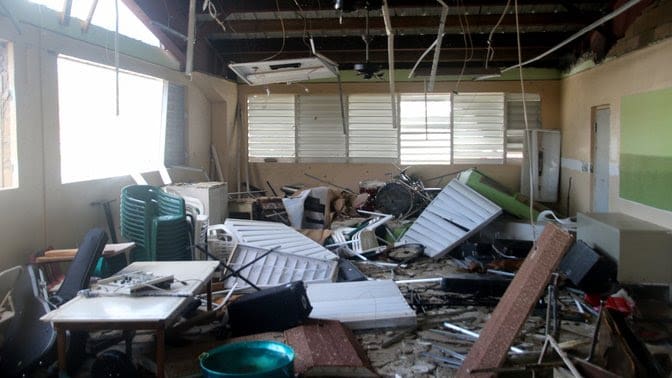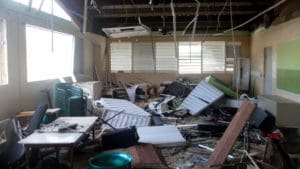 The Virgin Islands Department of Education (VIDOE) has received $13.1 million in new federal assistance from the United States Department of Education (USDOE) under the Immediate Aid to Restart School Operations program, according to a release from the Office of the Governor.
Gov. Kenneth E. Mapp learned of the grant award during a phone call this week with U.S. Secretary of Education Betsy DeVos.
"This program is especially important now as it also affords us the ability to provide assistance to our private and parochial schools," Mapp said. "Many of these campuses suffered severe damage or near total destruction in last year's hurricanes, and I have been seeking resources to assist."
Secretary DeVos said she understands that this is a challenging period in the Virgin Islands for both students and teachers.
"As the U.S. Virgin Islands continue to recover from hurricanes Irma and Maria, this additional funding will help them restore a safe and healthy learning environment," said DeVos. "I look forward to the department's continued work with Commissioner McCollum and her team as well as Governor Mapp as we work together to ensure students and teachers have the resources they need now and in the future."
Under the K-12 Restart program, VIDOE will administer funds to public, private and parochial schools in the St. Thomas-St. John and St. Croix Districts to help defray the costs of restarting school operations and restoring the normal learning environment for students and families.
"This is an exciting award that will give the department an opportunity to expand the recovery efforts for both our public and non-public schools and meet the needs of our faculty and staff members," said Commissioner McCollum.
The award, announced by DeVos, is the first in a multi-phase award process designed to provide prompt, initial funding while offering subsequent opportunities for additional assistance through future applications. Award amounts were developed based on information provided by the state education agencies in their applications, including the number of schools affected as a result of a covered disaster or emergency and how long they were closed.
Congress appropriated a combined amount of approximately $2.5 billion for both the Restart and Emergency Impact Aid for Displaced Students programs to assist disaster-stricken areas in Texas, Puerto Rico, California and the Virgin Islands.