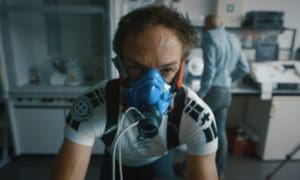 The Forum Film Festival presents its second film of the series at 7 p.m., Thursday, May 17, at Caribbean Cinemas on St. Thomas. "Icarus" is Winner of the Critics' Choice Documentary Award and the Academy Award for Best Documentary. This film is shown by courtesy of The Forum Hurricane Relief Effort. Admission is free.
It is eye-opening viewing for professional sports enthusiasts, yet it should also prove thoroughly gripping for filmgoers who might not necessarily be drawn to the subject.
A major Olympic cheating scandal is uncovered by accident by an American documentary filmmaker and a Russian scientist when they realize their combined knowledge points fingers at Russia's secret sports doping program.
"If you want insight into cheating in sports and the complicated reasons why it happens over and over, 'Icarus' will open your eyes as never before. It is essential viewing…"
"Icarus" has a 93 percent critics consensus on Rotten Tomatoes