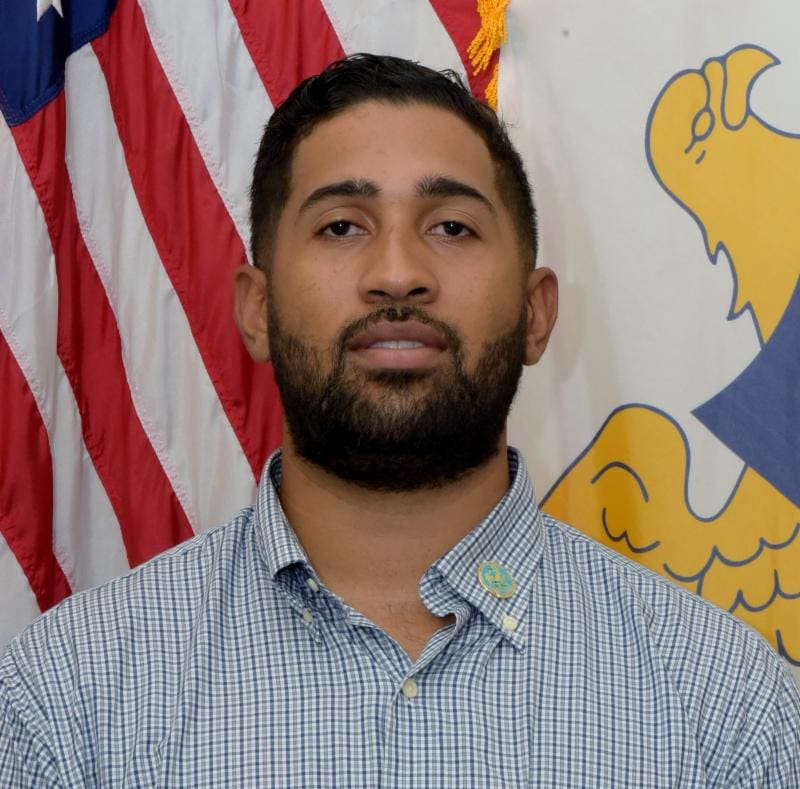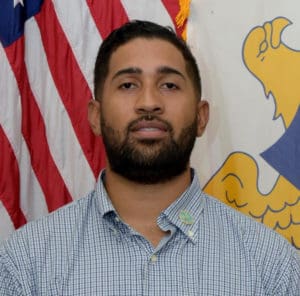 The V.I. Government recently hired St. Croix cultural preservationist Julio Encarnacion III to catalog and manage the territory's collection of antique artifacts and paintings. The move comes in the wake of reports of unsecured artifacts and antiquities at Government House on St. Thomas in the wake of last fall's hurricanes. Some tourists wandered into an unlocked Government House and took pictures of antiques sitting amid rubble and debris. Police arrested a V.I. Daily News reporter who reported on the lapse in security, then released them without charge. Officials with Gov. Kenneth Mapp's administration have assured media and members of the V.I. Legislature all the art and antiquities are secure but have not provided any evidence to back that up and have not allowed media to see the items.
Concern over the status of V.I. government-owned historical artifacts and art led the Legislature recently to pass legislation mandating a curator be hired and creating a new commission to oversee government-owned art and artifacts. Mapp vetoed that legislation recently and announced the appointment of the chief conservator May 1 in a letter to Senate President Myron Jackson.
Encarnacion officially assumed his duties on April 16, according to Government House.
"The newly hired chief conservator will work with the commissioner of the Department of Planning and Natural Resources, who is the statutory historic preservation officer of the territory, to ensure the care and custody of our territory's cultural resources, arts and artifacts in the executive branch's possession," Mapp said in a statement.
Hurricanes Irma and Maria made it necessary to have additional assistance in this area as many valuable items were relocated due to storm damage at Government House on St. Thomas and other facilities, according to Government House.
Encarnacion said he started collecting local artifacts as a child.
"I have independently curated and conserved my own private collection and a great amount has been on display over the past year," Encarnacion said in a statement from Government House.
Encarnacion, a professional member of the American Alliance of Museums, returned to St. Croix last year from studies in Boca Raton, Fla. to exhibit his collection at Government House as part of events commemorating the centennial of the U.S. Virgin Islands' transfer from Denmark to the United States in 1917. His centennial commemoration efforts included a presentation at the John H. Woodson Jr. High School where he said he became inspired by the students' enthusiasm.
His personal collection consists of more than 700 pieces dating back to the pre-Columbian era. It includes Danish Colonial coins dating back to 1748, photographs and books from the 19th century, furnishings passed down over three generations, rum receipts from brigs that landed in the Territory in the early 1800s and paintings from many local artists.
"My goal has always been to inform the community about the importance of preserving and promoting our culture and history through historical artifacts," Encarnacion said. He said he has visited schools to teach students about preservation and have participated in many exhibitions. He feels he will help young people better understand their history by being a full-time ambassador for cultural preservation.
Encarnacion said he enrolled in art history courses while a graduate student at Lynn University to better understand preservation techniques.
He also created a website (www.thenativesonusvi.com) and a social media platform to support his mission to preserve and promote our history.
The new conservator will initially focus on cataloging the antiques and artwork and determining the best means of long-term storage during the renovation process.
"Documentation of this caliber takes time and we can't afford to miss anything," he said.
He said in order for everything to be formally and accurately cataloged they are implementing new codes, similar to bar codes used on groceries.
"Once I have completed the official assessment report, the inventory will then be made public. We look forward to being able to display all of these antiques and artwork once again, and at this point I am confident that all antiquities are safe and secured," Encarnacion said.
Meanwhile, Senate President Myron Jackson has announced he intends to seek an override of Mapp's veto. Jackson, however, said he was undeterred from advancing the proposed measure, which he said would give necessary and careful oversight to the responsibility.
"The Governor's actions just amplify the need for implementing a protocol for the antiquities housed under the roofs of government houses," Jackson said in a statement. "My bill is a policy many state governments have implemented. After visiting the White House curator during the Obama administration, it was clear that we were antiquated with how we care for and manage our resources. This is the third natural disaster where the care and management of art and treasures have been compromised. Now is the opportune time to implement the right policies. An override will be introduced," Jackson said.