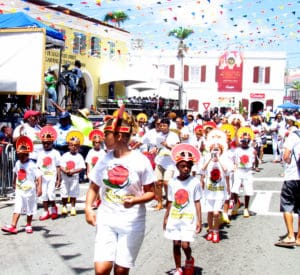 If you want to feel good about the youth of the territory, it's easy. Just watch the V.I.'s citizens of tomorrow embrace the culture of the islands as they strut down Main Street during the V.I. Carnival Children's Parade.
Bobby Thomas, vice-chairman of the V.I. Carnival Committee, said he had concerns about the turnout for this year's parade due to the devastation brought by Hurricanes Irma and Maria, but the community rose to the occasion.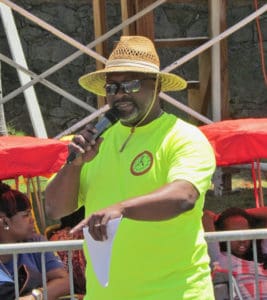 "We delivered enough young talent and spirit to make another great children's parade," said Thomas. "No problem, we've got 25 groups ready to be V.I. Strong."
An impressive showing was made by the International Teachers Union, who brought out dedicated, beautifully costumed teachers representing the Virgin Islands, Dominica, the Dominican Republic, Barbados, St. Kitts and Nevis, and Guyana.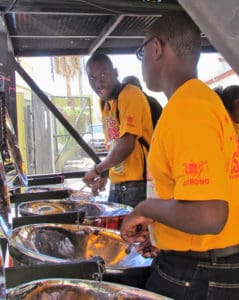 The Rising Stars Youth Steel Orchestra, well-represented with 140 pan players, lived up to their name. Jasmine Haynes, who teaches the tenor pan, drove a feather-covered truck.
"We have been practicing for this since February and through it all, our students and teachers never lost their resolve to be as good as we can," Haynes said.