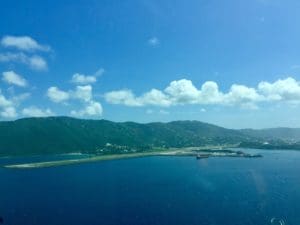 InterCaribbean Airways announced Tuesday that its planned service to St Thomas and St Croix has been cancelled.
In a press release sent out by the airline, the company apologized for the inconvenience caused to customers with planned travel arrangements on those flights.
According to the release, interCaribbean has been working for months to complete the needed filings to add flights to the territory, but an "unusually lengthy" process has caused the company to redeploy the aircraft into "other operations and growth opportunities."
"We operate in 13 countries and have not faced the prolonged or protracted challenges of setting up an operation timely in any country," the release states. "We wish to acknowledge we have seen the full cooperation from the CPB (Customs and Border Protection) and the TSA (Transport Security Administration) Agencies in receiving their early and timely approvals for both St Thomas and St Croix."
The airline also said that it was confronted in the USVI with handling costs "three to four times the norm" compared to other locations in the region.
InterCaribbean said in its release that it has elected to postpone its plans until the winter of 2018.
InterCaribbean operates EMB 120, Twin Otter and ERJ145 aircraft connecting the Turks and Caicos Islands, Antigua, the British Virgin Islands, Puerto Rico, the Dominican Republic, Cuba, Haiti, Jamaica, the Bahamas, Dominica, St Lucia and St. Maarten, and will shortly add new services to Aruba and Curacao.