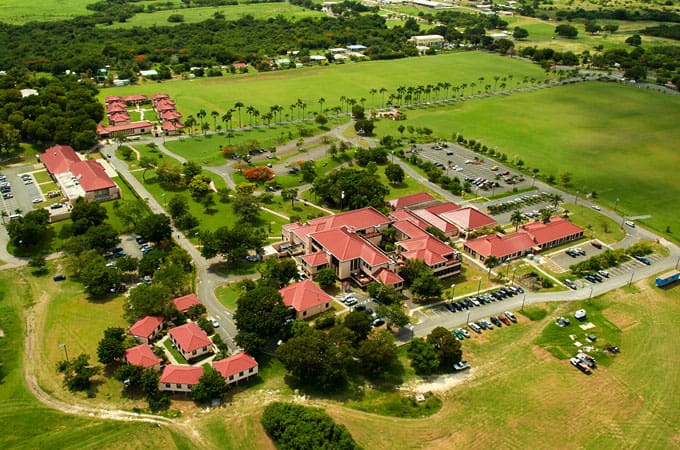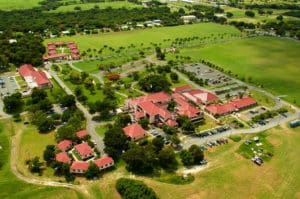 6th Annual VICCC Symposium Continues on April 24 The 6th Annual VICCC Symposium continues on the St. Thomas Campus from 1-6 p.m. on Tuesday, April 24, in the Administration and Conference Center (ACC) in the first-floor conference room.
The 2018 theme is Culture of Innovation: Caribbean Creative Industries, Arts, and Technologies.
Symposium Highlight includes:
UVI Students Caribbean Studies Media and Innovation Projects
National Park Service Community Archaeology Exhibits
170th VI Emancipation Bamboula
UN-IDPAD Roundtable
Caribbean Reflections on Black Panther Film
Panel on Creativity & Economics of VI Carnival
Cultural Heritage Education Ambassador Tributes
Other symposium highlights include Nana Larry Sewer, Cultural Heritage Ambassador, and the Macislyn Bamboula Dance Company.
Registration is important to ensure the best possible outcomes and sustainable resources are secured from this 6th Annual VICCC Symposium. To register by email: viccc@myuvi.net or RSVP to 692-4283.
The symposium was held on the Albert A. Sheen Campus on Thursday, April 19, in the Great Hall.
For additional information, contact Dr. ChenziRa Davis-Kahina Chenzira or email: daviskahina@live.uvi.edu
"Computing4Change" Competition to be Held in Dallas, Texas – Nov. 11 – 16 Are you an undergraduate student who wants not just to enhance your skillset but also to create positive change in your community?
SIGHPC is launching a new competition for students from diverse disciplines and backgrounds who want to work collaboratively to:
Learn to apply data analysis and computational thinking to a social challenge
Experience the latest tools and techniques for exploring data through visualization
Expand skills in team-based problem solving
Learn how to communicate ideas more effectively to the general public
The next "Computing4Change" event will be held at the SC18 conference in Nov 11-16, 2018, in Dallas, Texas. SIGHPC will support 16 students to travel to SC18 for the competition.
Nominations open on April 9 and will close on May 21. There will be no extensions; winners will be announced in late June.
How It Works
To be eligible for this exciting program, you must:
Be currently enrolled in an undergraduate program at an accredited college/university
Be enrolled as an undergraduate at the time of the competition (November 2018)
Have a minimum overall GPA out of 2.5/4 (or equivalent)
Be able to participate in six webinars between July and November, to learn core skills and develop some experience with the tools you will have to input in the scheduling. Be able to attend the full competition in Dallas, Texas, on Sunday morning through Wednesday evening Nov. 11-14.
Complete the online application form before the deadline.
Students from any undergraduate background are eligible, although some preference will be given to women, minorities, students from majors outside computer science, and students at the sophomore or junior level.
Participation in all program activities is required. Students will be assigned to teams to ensure a balance of backgrounds, and an advisor will be assigned to each team.
SIGHPC and SC18 will cover the costs of transportation, lodging, conference registration and a meal allowance. All needed software will be provided. Questions? Check out the FAQs (frequently asked questions) for more information.
For more information contact Dr. Marc Boumedine in the College of Science and Mathematics -Computer Science at 693-1255 or by email: mboumed@uvi.edu or visit the http://www.sighpc.org/computing4change for further detail.
UVI Announces TEAS Testing Dates for April and May 2018 The University of the Virgin Islands (UVI) is pleased to announce testing dates for the TEAS exam. The Test of Essential Academic Skills (TEAS) is used as part of the admissions process by Nursing and Allied Health schools nationwide. UVI students who desire to enter the School of Nursing are required to sit for the TEAS exam.
The TEAS exam is a basic aptitude test designed to identify students who are likely to succeed in nursing school and have the ability to think like a nurse. It is a multiple-choice assessment of basic academic knowledge in Reading, Mathematics, Science, and English. The four sections are timed for a total of approximately four hours.
On St. Croix, testing will be administered in Room 139 of the Research and Extension Center, located on the Albert A. Sheen Campus. On St. Thomas, the testing site will be located at the UVI-CELL Center on the St. Thomas Campus.
The TEAS testing schedule is as follows:
St. Thomas
10 a.m. to 2 p.m. on Monday, May 14
St. Croix:
Tuesday, April 17, 2018, 11 a.m. to 3 p.m.
Monday, April 23, 2018, 11 a.m. to 3 p.m.
Thursday, May 10, 2018, 11 a.m. to 3 p.m.
Tuesday, May 22, 2018
For testing fees or more information on the exam, contact the UVICELL Center at 693-1100 on St. Thomas or 692-4230 on St. Croix.
Students may also visit the UVICELL website at http://cell.uvi.edu/programs/teas-testing.aspx.
Youth Ocean Explorers Summer Program Registration is Now Open Applications for the four-week marine science-based Youth Ocean Explorers Summer Program are now available. Students in grades 7-12 are eligible to apply. Students in grades 11-12, undergraduate and graduate levels are encouraged to apply to be a mentor.
Log on to http://vimas.uvi.edu and register today!
For additional information, contact Howard Forbes Jr. at 693-1672 or send an e-mail to Howard.forbes@live.uvi.edu.