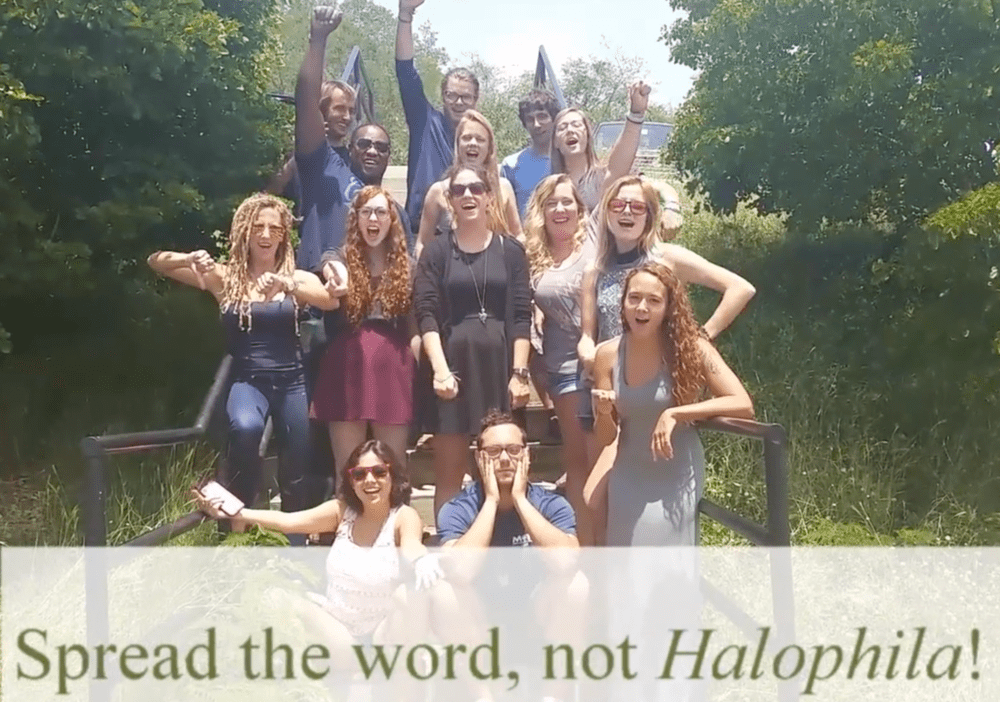 The 2015 Masters of Marine & Environmental Studies cohort at the University of the Virgin Islands has received notice that their video "Spread the Word, Not Halophila" is one of only 10 submissions to make it to the final round of the Ocean 180 Video Challenge.
Groundbreaking marine research is taking place right here in the U.S. Virgin Islands, and indeed across the world; yet, often the implications of scientists' discoveries are not shared with or effectively communicated to the public. The Ocean 180 Video Challenge directly addresses this gap and provides an opportunity to engage non-scientists in the research.
Ocean 180 challenges marine scientists to hone their communication skills using video as a means to do so, to consider new ways to make research accessible and interesting to a general audience; to challenge the public's perception of scientists and science, and to connect classrooms, and in particular middle school students, with scientific discoveries, therefore, increasing ocean literacy and interest.
The student video presents research on the invasive seagrass Halophila and its impact on the juvenile fish species that depend on seagrass beds for survival. Contributors are 2015 Masters of Marine & Environmental Studies candidates: Colin Howe, Tanya Ramseyer, John Cassel, Lauren Olinger and Elizabeth Brown.
"It was exciting and rewarding to use underwater videos and illustrations and to work with my fellow colleagues to produce this film," said Colin Howe, narrator of the film, "It is important to discuss marine ecology and conservation topics with young audiences."
VI-EPSCoR is proud of this cohort's accomplishments. It is very pleased to see that its investment in the marine science program at the University of the Virgin Islands is achieving recognition on the national stage.
To view the list of 2018 finalists, go to
http://www.ocean180.org/2018-finals/2018-challenge.html
Links to the Vimeo or YouTube Channels:
Vimeo Channel: http://www.vimeo.com/ocean180
2018 Ocean 180 Finalists: https://vimeo.com/album/5099356
YouTube Channel: https://www.youtube.com/channel/UCwYfSAVnq8g7-F2H1kxrtFg
Ocean 180 was created by the Florida Center for Ocean Sciences Education Excellence (COSEE Florida) to connect scientists to students around the world. The mission is to spark and nurture collaborations among scientists and educators, to promote ocean discovery and literacy, and to enhance the public's understanding, appreciation and stewardship of the ocean.