FEMA and the U.S. Department of Health and Human Services have extended the deadline for the Emergency Prescription Assistance Program through May 15.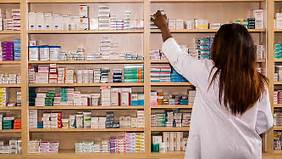 If person does not have prescription insurance coverage or has lost medicine or medical supplies due to the hurricanes, he or she could qualify for a free 30-day replacement of certain drugs and medical supplies.
Check with a pharmacy to see if it participates in the program. If there are questions about the program, call 855-793-7470.