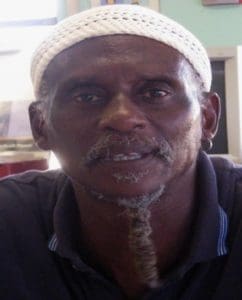 Dear Source:
I have expressed many times that we here in the Virgin Islands wouldn't have to be struck by a devastating storm to feel its impact. Especially one that has gone up the east-coast of the United States, which is where the responders, resources and suppliers for our own hurricane recovery comes from. But, Hurricanes Harvey, Irma and Maria have presented a worse situation. We will soon be experiencing supply and demand shortages.
Apparently, this will be our future hurricane season reality. So, where do we go from here?
Overnight, these major hurricanes have set many of the Caribbean Islands back 50 years, especially here in the Virgin Islands where we import almost everything.
Now, because of Hurricanes Irma and Maria, we can expect shipping delays to the Territory. Imagine our suppliers focusing on their own recovery, while we are faced with a major storm that comes afterward. I really do not believe that aide and supplies will be rushed here, the way it was in the past.
There are many in this territory in denial about Global Warming. If we are complaining about food prices now, wait until the impact of the colder winters in the East and the droughts and fires in the West affects agriculture, on the Main-land.
Farmers in Action had proposed years ago, as part of their Bethlehem Restoration Project, to build both a cannery and food processing plants with refrigeration.
But, no one took heed to the farmers …
The trees were speaking to us, stock and store away, because next year we will not be bearing. Many trees will not be bearing for years, or ever again, especially if they are not taken care of as soon as possible or if not pruned properly.
Look at the amount of fruit that wasted on the ground on St. Croix alone. The argument has been we do not produce enough produce to make it profitable. There are processing companies all over the world buying and selling tropical fruits and produce. The entrepreneurs here should be able to partner with other Caribbean farmers to be able meet the market demand and to make the process profitable.
The cannery/bottling processing plants here would be able to offer the opportunity for farmers to market their fresh organic produce. The cannery/bottling processing plants would also give produce with blemishes that would be discarded, value added for producers of juices, syrups, spices, condiment products: relishes, sauces, dressings, etc., placing them on the shelves alongside all the other products.
Now, I do not sense the consciousness for the building of these facilities in the near future, so I suggest that we begin seed banks because with global warming conditions and companies producing seedless genetically altered food, seeds will be more valuable than gold.
A major issue with the loss of so many big trees is the run-off from flooding and landslides that will pollute our sea, killing off the fish and coral that are already struggling to survive the warmer waters and from storm damages. A reforesting component is badly needed as part of the recovery plan, along with water catchments collecting all of that precious water washing into the sea.
This also speaks to the need for an Arborist Training to Certification / Licensing Program, for which there is a great need right here, in addition this is a trade in demand state-side and world-wide.
I have heard too many suggesting to just take the broken and fallen trees burn and mulch them, then give that away. I have also listened to lecture after lecture to how the Virgin Islands, especially St. Croix's lush forest, had been raked of its valuable wood to build the houses, furniture and ships for the slave master.
When this wood is being salvaged, the value needs to be accessed, some of the broken / fallen mahogany trees are 100+ yrs. aged, not excluding the many other hard wood trees damaged. Mulch some for agriculture but preserve that which has marketable sale and resale value. To a woodworker and a woodturner, who gives life back to a fallen tree, these trees are like a gold mine.
Focusing primarily on academics, and neglecting the vocational trades, our "Academically Talented, Internet Savvy Youth" are unable to help rebuilt our homes, schools and business, leaving our community at the mercy of outsiders. With the demand for contractors and workers elsewhere, what will be left are the fly by night, knock it together contractor. Some of them may not even have a license to do the work.
Having to always bring in a lot of the heavy equipment for capital improvement projects and restoration is a waste of time and funds. We need to have this equipment here readily available, and when the machines are not in use, programs should be set up training and licensing heavy equipment operators for jobs here and abroad. These same trainees can get their practical experience working on government capital improvement projects, instead of just being there directing traffic.
For those who are away who have been contemplating coming home, this is an excellent time to return home to be a part of the recovery; there will entrepreneurial opportunities and jobs in both the government and in the private sectors.
A special expression of gratitude to all of the hardworking responders and volunteers.
Ivan Butcher II, St. Croix