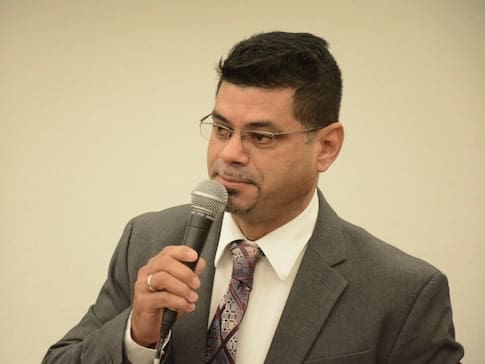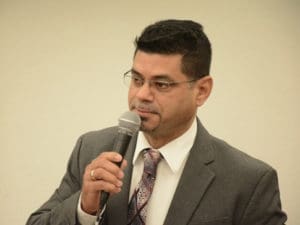 Bringing a local focus to human trafficking has been an effort for Sen. Sammuel Sanes since he became a senator in 2008.
Monday he said the bill has finally gotten "some traction," as the Committee on Homeland Security, Justice and Public Safety voted unanimously to forward the bill to Rules and Judiciary Committee.
His was one of two bills on the agenda Monday. A bill to consider strengthening the loitering law and increase the sentence for loitering didn't have as much traction. Although the bill did get forwarded to Rules and Judiciary, Sen. Positive Nelson was adamantly opposed to the bill going through a quick process. He said that the way the bill presently read could mean innocent people would get criminal records.
Attorney General Claude Walker also said he was "very skeptical about any loitering laws."
"We have to be careful that we don't turn the Virgin Islands into a police state," Walker said, in which it is against the law just to stand somewhere. He emphasized that what one person might call loitering might be called lyming in Caribbean culture.
However four senators – Sammuel Sanes, Jean Forde, Brian Smith and Novelle E. Francis – voted the bill forward.
Francis, who sponsored the bill, said it was needed because, "We have to do something to address the problems we have."
Several senators noted police officers could exercise discretion in enforcing the law. This was apparently all right with Francis, who said officers are trained to make decisions in the execution of their duties, and with Smith who said the choices would often be obvious. He referred to a corner in Cruz Bay where the same guys had been hanging out for five years.
However, Walker said one section of the law was so broad that a bell ringer for the Salvation Army could be arrested for begging. Nelson said, "I am concerned about selective prosecution. Where there is officer discretion there is always selective prosecution."
Forde said he was basing his positive vote to move the bill forward on the experience of Francis. Francis had worked himself up through the ranks of the V.I. police force and was police commissioner before becoming a senator.
Committee members Wayne DeGraff and Alicia "Chucky" Hansen were absent from the meeting. All five senators present expressed support for the human trafficking bill and voted to move it forward. Forde said, "Pretty much all of us are on board in support of this measure."
Walker said, although there were already federal laws against human trafficking, this bill would give power to local agencies. If perpetrators saw that Virgin Islands was taking this seriously, that might act as a deterrent.
A letter from Clema Lewis, executive director of the Women's Coalition of St. Croix was read into the hearing record.
"The Women's Coalition of St. Croix has worked mostly with human trafficking victims in the areas of prostitution, forced marriages, exotic dancing and domestic servitude," Lewis wrote. "All the victims have been women and some have children with them. Some of the areas the victims have come from are Colombia, Dominican Republic, Florida, Jamaica, Antiqua, Indonesia, Malaysia, Dominica, St. Lucia, St. Kitts, Tortola, Vietnam and Philippines. There is definitely a need for a human trafficking bill."
Before the vote on the bill was taken, Smith, chairman of the committee, said, "The suffering must stop now."
Sen Janette Millin-Young, a co-sponsor of the human trafficking bill, also attended the hearing.