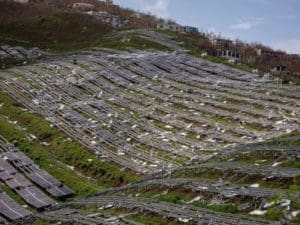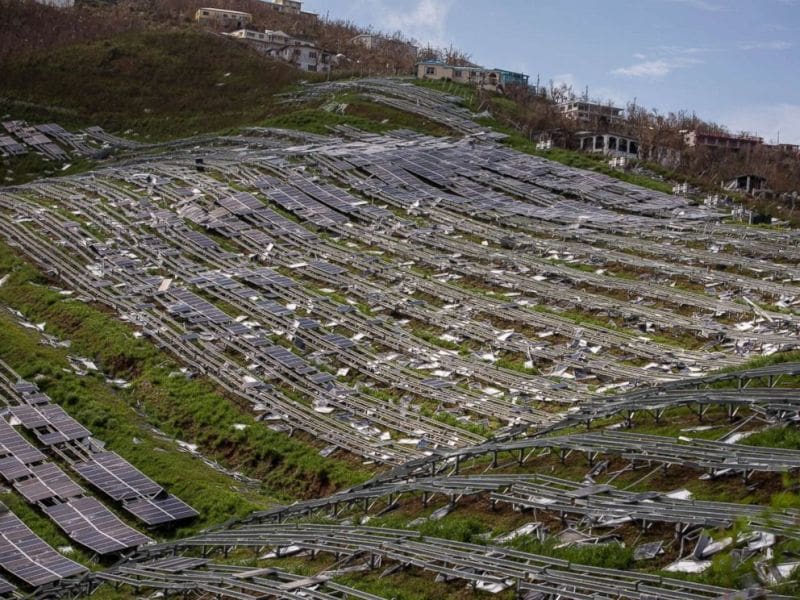 At an energy roundtable held this week to discuss recovery, rebuilding and sustainability, much of the focus was on what the V.I. Water and Power Authority has done in the wake of September's hurricanes and how officials propose to strengthen the system before the next storm season begins in June.
Wednesday's roundtable on St. Thomas included a range of local and national experts who have been working since 2015 to map the future of energy in the territory. While some of the faces were new, many of the agencies involved remained the same, and initial discussion focused on the need for all to better work together to come up with solutions.
Representing the U.S. Department of the Interior, Basil Ottley Jr. said what is even more important after Hurricanes Irma and Maria is pinpointing the basic energy issues that need to be resolved in order to get federal support and attention.
During the meeting, experts identified the lack of a proper net metering program and customers' inability to connect home-based solar systems to a grid as some of those issues.
Representatives from ProSolar Systems said they have installed 300 solar battery backup systems since the hurricanes. They said their company has encountered a range of customers who have expressed disinterest in connecting to a grid since WAPA says it doesn't have the capacity to accommodate them.
"Grid defection is real," ProSolar's Peter Rosen said. "The longer you stall, the more customers are going to leave. The costs are just as high from a maintenance standpoint and, like cable or other systems, WAPA can become irrelevant. There will be no need for customers to have a grid."
While WAPA Executive Director Lawrence Kupfer said he understands the authority needs to play a bigger role in terms of solar power, he added there are still issues that need to be resolved.
Streamlining the net metering system is one. Kupfer suggested moving to a system similar to many on the mainland where customers with solar at their homes can buy at a base rate at night and sell during the day at a negotiated rate.
The need to resolve voltage issues caused by home-based systems within neighborhoods is another priority, he said.
Others said that making financing of the systems available as a part of the recovery may help get more "photovoltaics into the hands of customers who can't afford them."
Meanwhile, Kupfer said that WAPA is moving along with resiliency and recovery efforts and, in addition to working on repairs at substations, has been making headway on plans to interconnect with Puerto Rico and the British Virgin Islands. WAPA will also be rolling out more information soon about the proposed undergrounding of feeders throughout the territory, Kupfer said.
He said WAPA's most immediate efforts have been the installation of composite polls able to withstand 200 mile per hour winds.
FEMA has continued to be a partner at the table as WAPA has moves forward with these plans, and Kupfer said another priority is the installation of a submarine cable between the Randolph Harley Power Plant on St. Thomas and the East End substation, which powers St. John.
The Undergrounding of feeders in Cruz Bay and installation of back up emergency generators are also planned, and Kupfer said that FEMA has agreed that much or all of the work can be covered under "mitigation work."
Undergrounding won't be complete before the upcoming hurricane season, but WAPA will be moving forward in the next few months to finalize plans and get approval, Kupfer said.