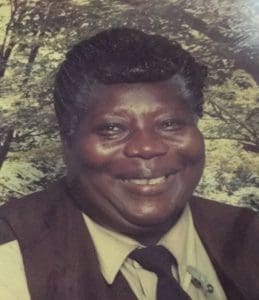 Rosita Viola Byers, better known as "Rose" or "Sita," died on March 2 at her residence. She was 72 years old.
Rosita Viola Byers is survived by her: brothers: Hainsworth F. Byers and Jose R. Cortijo Jr.; sister, Yvette Tonge; children: Claudette Gordon, Dale Lawrence, Cynthia van Beverhoudt and Rhea Byers; sisters-in-law: Ameka J. Hydman-Cortijo and Jeannesse Byers; nieces: Teisha and Traci Byers, Lisa Tonge, Sandra Tonge, Hailey, Heddy and Heather-Ann Cortijo; and nephews: Ferdie Tonge, Devon and Devonte, Mahari and Eric Cortijo Jr.
She is also survived by grandchildren: Jahan Smith, Jahneicia Williams, Jahmari Erskine, Jah'var Looby, Jahmika Looby, Keylah Lee, Jamarah Francis, Eric O. Lee Jr., Franklin and Levar van Beverhoudt, Patrick Howe Jr., Jahsiana Fielteau and Ikemba K. Barry; adopted children, grandchildren, nieces, nephews and cousins from the mainland, England, Canada, Antigua and St. Kitts too numerous to mention.
Relatives and friends are respectfully invited to attend a viewing at 9 a.m. followed by a funeral service at 10 a.m., Wednesday, March 28, at Shiloh Seventh-day Adventist Church. Interment will be at Eastern Cemetery.
Arrangements are under the care of Hurley Funeral Home and Cremation Center of St. Thomas, St. John and St. Croix.
For online directions and condolences please visit us at www.hurleydavisfuneralhome.com