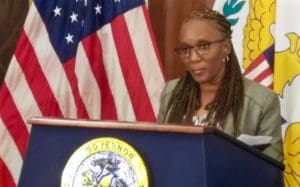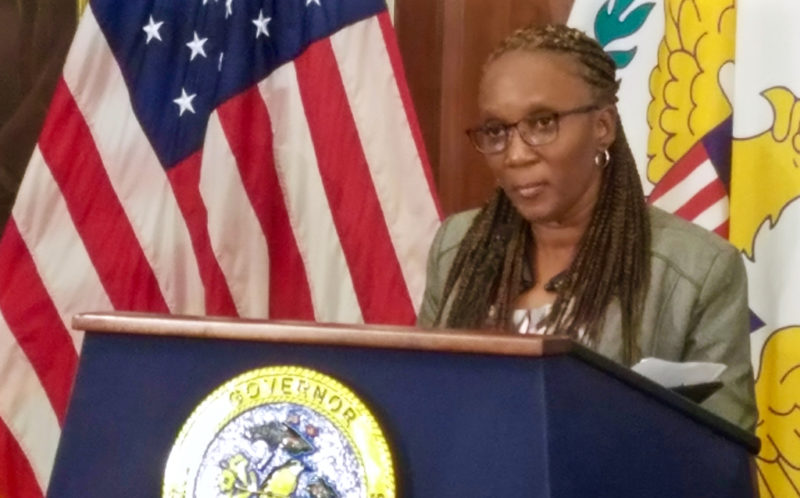 Government commitments to social services are languishing, leaving both local charities and the people they serve dangling as the economy slides downhill.
Several well established V.I. non-profit groups with long-standing agreements with the Department of Human Services report they have received no allotments in seven months or more. Some have had to close programs. Others are juggling funds from other sources, hoping to hang on until the government pays up.
The government relies heavily on partnerships with non-profits to help fulfill the DHS mandate of service to the poor, elderly, disabled and marginalized. Much of this funding is contained in the "Miscellaneous" section of the V.I. government's annual budget. Some is channeled through DHS from other sources. And the department also has control and oversight over some federal grants that it funnels to local groups.
DHS has been quiet about the lack of funding. However, pressed for a response to reports from the non-profit sector, Commissioner Felecia Blyden issued a brief statement Tuesday acknowledging the department has not released "Miscellaneous" funding to any agency in the current fiscal year – which started in October – or to cover anything since the third quarter of Fiscal Year 2017, which ended last June.
"Most non-profit agencies received funding for the first three quarters of Fiscal Year 2017. There were three organizations that experienced challenges," Blyden said. She did not elaborate on those challenges, but did note that agencies are required to file reports regarding their use of funding.
Late last month, St. Thomas Healthcare Management, which provides residential services to people with special needs, dropped off 14 clients at DHS, saying it could no longer care for them because the government was more than six months in arrears.
According to a published report, DHS spokeswoman Carol Burke blasted the move as irresponsible and suggested there may have been problems with the contract that prevented payment, but she was not specific about them.
The incident prompted the Source to contact several other V.I. agencies over the past two weeks who confirmed the Healthcare Management case was not an isolated one.
Agencies are used to waiting for their funding. But, "this is later than normal," said Carolyn Forno, assistant director of the Women's Coalition of St. Croix.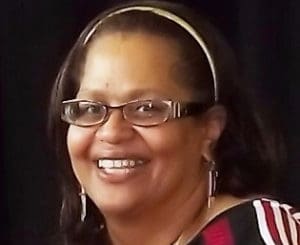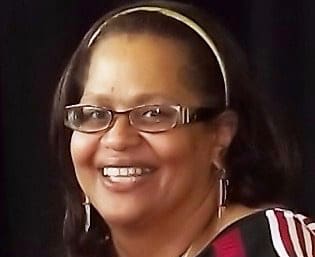 "For 2018, we haven't heard anything about any money from Human Services," said the Coalition's executive director, Clema Lewis.
As for the previous fiscal year, the Legislature appropriated $120,000 to the organization in the FY17 budget. The Budget Office – which typically allots less than appropriated – decreased that by about 3 percent, and so far the Coalition has received half of that reduced amount.
But Lewis and Forno aren't complaining.
"We are doing very well," Lewis said. "I'm happy to say we're financially solid," thanks to a combination of federal funding, generous private support, and fund raising.
"We diversify our funding," Forno said, adding "Smaller non-profits aren't able to do that" and so are more vulnerable to budget cuts and government funding delays.
Facing cuts to its FY'17 appropriation of $120,000, the Family Resource Center has also weathered the crisis so far "thanks to private donors who believe in what we do and support us, and other federally oriented government funds from other funding streams," said executive director Vivian St. Juste.
Still, "the absent funds are sorely needed," she added. "I don't know what's going to happen next … they do not know when we're going to get funding."
The center had to abandon a major program two years ago because the funding for it dried up and disappeared.
Administered through DHS, the Crisis Intervention Program was locally funded at the level of $200,000 a year, but that money was separate from the Miscellaneous appropriations. With it, St. Juste said, the agency served 45 to 50 youth each year with help in building self-esteem, anger management, job training and other life skills. Participants were referred to the Center by DHS, the Education Department, and the Courts. A few came on their own. The Center hired a program director and rented a building. It conducted workshops and clinics and summer programs for clients as well as education programs for their parents.
"The referrals haven't stopped," St. Juste said. And the Center does what it can through its regular operations, but it closed the Crisis Intervention program in April 2016 after many months of non-payment, releasing the director and dropping its rental space.
It was the same fate for the Permanent Supportive Housing pilot program run by Catholic Charities of the Virgin Islands. It started as a two-year, $950,000 program to bring chronically homeless individuals back into society through intense, individualized counseling and subsidized housing. It was developed and put out for bid by DHS, but no money was released after the first year. After nearly a year of lobbying for the promised funds, the agency dropped the program last year.
It still runs several other programs, most notably the Bethlehem House homeless shelters on St. Thomas and St. Croix and soup kitchens.
CCVI executive director Andrea Shillingford said the agency has received no money for those programs this fiscal year and no funding for any of its disaster assistance since the September storms. Normally it provides meals for about 95 people each day, but those numbers more than doubled after Hurricanes Irma and Maria struck as more and more people came by for a hot meal. For weeks, CCVI also provided 90 take-out meals each day for elderly residents in DHS facilities.
"It was not just the government" providing disaster relief after the storms, Shillingford said. "It was also non-profits that came through."
Like other agency heads, Shillingford stressed the long-standing partnership between DHS leaders and staff and the private groups.
Referring to Blyden, she said, "If the funding was available, I know she would pay us."
In her statement Tuesday, Blyden said she is awaiting approval of the 2018 budget. Technically, the government is operating under the FY17 budget since it had not passed the proposed 2018 budget before the hurricanes hit and threw all considerations up in the air. But government officials are being cautious.
If and when a revised proposal is approved, it is likely to be considerably smaller than the original. Administration financial officers have said that between the costs of the damages and the reduced revenues anticipated because of the storms, there will be an additional shortfall of roughly $200 million – and that's counting an offset from a federal disaster loan that is not a sure thing.