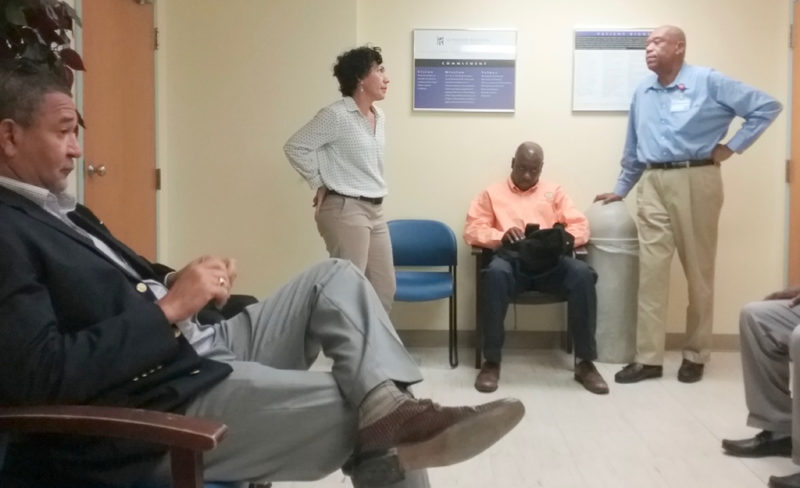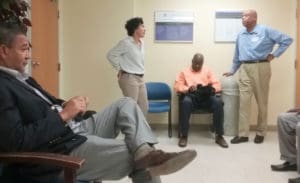 The Atlantic Hurricane Season dealt some heavy blows to the fourth floor medical ward of the Schneider Regional Medical Center. In a dimly lit space by the abandoned nurse's station a group of lawmakers gathered around the hospital's operations chief Monday to hear how the staff got its patients through one particularly challenging day.
The story told by Facilities Director Darryl Smalls and Chief Nursing Officer Darice Plaskett was part of a tour arranged for the 32nd Legislature Committee on Health, Hospitals and Human Services. Lawmakers came to gather information about hurricane recovery plans for the Schneider Regional Medical Center.
Committee Chairwoman Nereida Rivera O'Reilly said the committee came to assess what services the hospital was providing and where services had been interrupted by the harm inflicted by Hurricanes Irma and Maria last September.
SRMC Chief Executive Officer Bernard Wheatley and Medical Director Luis Amaro were among the officials that greeted O'Reilly, Senate President Myron Jackson and Sens. Novelle Francis, Jean Forde, Dwayne DeGraff and Janelle Sarauw. The hospital officials offered a mixed assessment.
Since the passage of Irma and Maria, Schneider has received three favorable inspections by officials of the Centers for Medicare and Medicaid Services.
A tireless crew of directors and hospital staff directed their attention away from their own personal circumstances to bail water during heavy rains and move operations to workable areas of the hospital.
Four of five critical care areas – medical, surgical, Intensive Care and maternity – were brought back into service within days of the first storm. Restoration of air conditioning helped tamp down the spread of mold.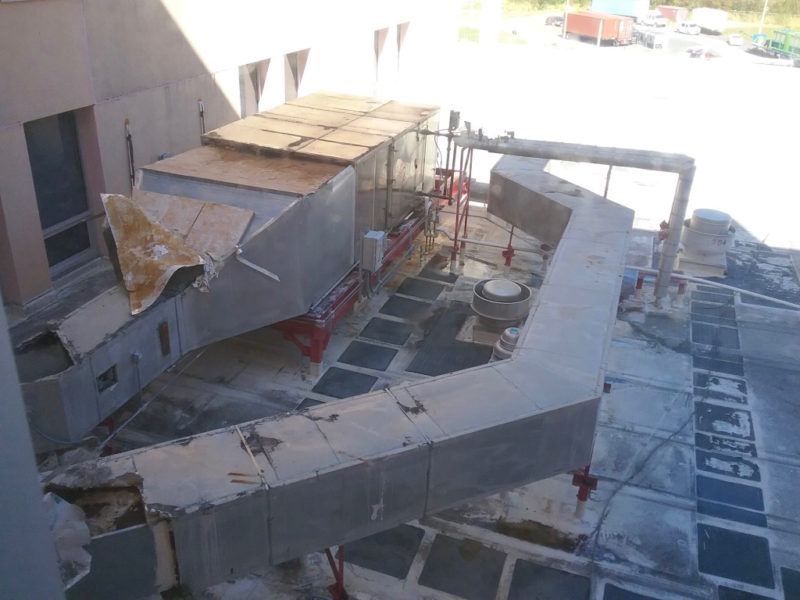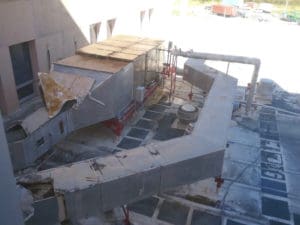 But staff reductions cut deeply into administrative personnel. Doctors largely remained in place, Amaro said, but despite intentions to keep them on the job, RLSH lost 40 nurses who left the island.
As a result, Wheatley said, some patients who were taken to the emergency room had to stay there.
"The shortage of nurses is playing a big role in patient care. Right now Schneider Hospital has about 46 patients. Some emergency room admissions are staying in the ER three to four days," the CEO said.
There was also a progress report to share about what would happen next. Inspections and reviews that will help guide federal authorities about repairing or replacing the hospital are still underway, Wheatley said. Approval has been given for construction of a temporary, modular hospital.
That temporary unit, Wheatley carefully explained, was not a tent. The medical tent, he said, had already come and gone.
"They did approve for us, a modular hospital. We got away from the tents. They brought in a tent after the first storm, but we made it clear it wouldn't survive a Level One hurricane. And it didn't," he said. "The second storm came, the Army folded it up and took it away."
A reassuring note for those who questioned the wisdom of raising a tent in the hospital parking lot. But then, the details in providing a permanent replacement if it was decided to replace the hospital.
It could take up to 60 months..
"Did you say 60 months?" Sarauw asked.
"I said 60 months, because that's how long it takes for a hospital to be built," Wheatley said.
Sens. Francis, O'Reilly and Forde asked where the modular would be built. Amaro called it a sticky question, one that had already been raised, and one to be taken seriously. Officials would have to decide how to keep treating patients in a building slated for major renovation or demolition, in the vicinity of a construction zone while the modular is being built.
By the time the tour wound up in the lobby of the relocated executive suite, Jackson joined the group for the fourth floor tour. Moments before, he was on another tour with Gov. Kenneth Mapp and former U.S. President Bill Clinton.
Clinton came in his capacity as the head of the Clinton Global Initiative, to view the damage and to drop off a supply of hospital equipment.
The Senate President asked for clarity about whether RLSH would stay or go.
"What is the proposals for restoration? What is the footprint for this hospital? What is the proposal for deconstruction or demolition?" Jackson asked.
The answers remained unclear. Mapp expressed the desire to build a new hospital, Smalls said. but the Federal Emergency Management Agency still has a role to play in making the determination.
There will also be cost considerations. The rough estimate of $136 million for reconstruction is expected to change, Smalls said.
With important questions still afloat, the committee chairwoman said she was dissatisfied.
"I am still unclear about the direction FEMA will take. It's unfortunate that the CEO himself is unclear. It would appear to me that the CEO of each hospital (Schneider on St. Thomas and Juan F. Luis Hospital on St. Croix,) and not the commissioner of Health should be closely aligned with the governor and more active participants in the process," O'Reilly said.
Still, she said, the tour went well. Information shared during the Monday visit would also be shared with a task force of nongovernmental agencies lined up to help address the territory's health care needs.
Those needs include the continuing ability to provide enough care for 20,000 emergency room visits, 3,000 surgeries and 700 live birth deliveries each year.
In addition to the damage inflicted on Schneider, St. Croix's Gov. Juan F. Luis Hospital and the Myrah Keating Smith Clinic on St John lost operating capacity because of storm damage. Keating was closed in October and portions of Luis Hospital's critical care units were moved into the largely undamaged St. Croix Cardiac Center.