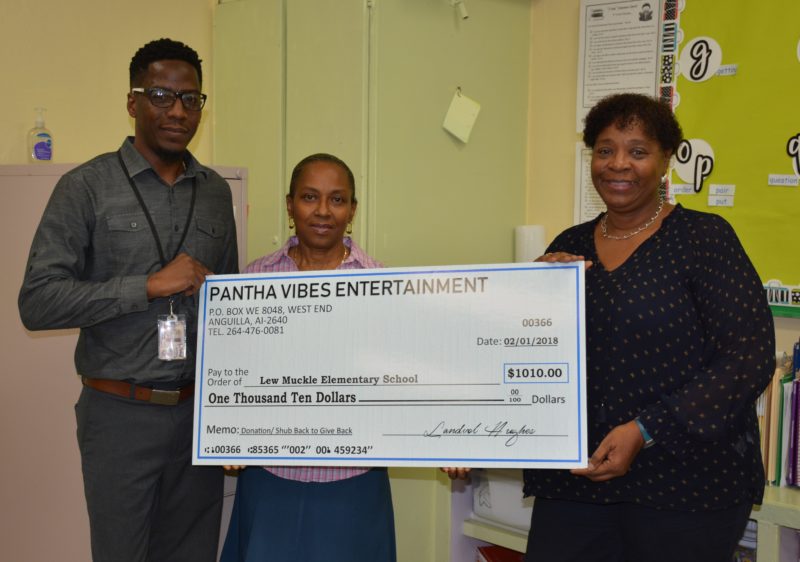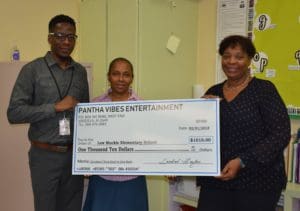 "Shub Back to Give Back" is the brainchild of Landvol "Pantha" Hughes, the lead singer and founder of the Anguillan soca band Pantha Vibes International (PVI) that celebrated its 11th anniversary in 2017. PVI also includes local Anguillan musicians: Corwin "Bookie" Carty, vocalist; Carlos "NuKid" Richardson, vocalist; Jahvez "Stickzs" Hamilton, drums; Tafarai "Bass Man" Francis, bass, from St. Thomas; and Alwyn "Daddy Jones" Baptiste, keyboard and producer from St. Croix. PVI is an accomplished band with multiple Road March, Band Clash and Wet Fete titles to its credit in Anguilla.
Shub Back to Give Back was born out of the strong desire for the band to not only play a role in assisting with the recovery and rebuilding process following the devastation from hurricanes Irma and Maria, but to focus on the youth by lending a hand in preparing them for the future.
"The concept was very simple – all three different home countries were affected by hurricanes this past season – thus a fundraiser with 100 percent of the proceeds to benefit a school that a member is affiliated with in each island," said Baptiste.
The fundraising event was held from 9 p.m. until 2 a.m., on Jan. 27, at the Tomac Plaza in Anguilla. Among the featured artists were DJ Sugar, DJ Deany, DJ Legend and headliner Pantha Vibes International. All of the performers donated their services free of cost.
The partners for the event were:
Tropical Distributors Ltd. – Svedka Vodka (Primary Sponsor), Greg's Trucking & Equipment, Pete's Trucking & Construction Equipment, Superior Industrial Equipment Co. Ltd., Elmoalis Ltd JTR Advance Security Services, English Rose Restaurant Andy's Restaurant, JW Proctors Unique Trading Ltd., Titanium Sound Ultimate Sound, Black Orchid Florists Elite Engineering Services and Maintenance, Calypso Charters Royal Anguilla Police Force, Nvie Boutique DJ Legend, DJ Sugar DJ Deany, Carl Irish and Perin Bradley, Ensor Gumbs and Mark Romney
At the end of the event, organizers collected $3,030. The funds were equally divided and will be distributed to the following recipients in the amount of: Anguilla: Adrian T Hazel Primary School with US$1,010; St. Croix: Lew Muckle Elementary School with US$1,010; St. Thomas: Calvary Baptist School with US$1,010.