Dear Source:
Students in the St. Thomas-St. John District were treated with gifts on two occasions as relief groups came together to surprise elementary school children for the holidays.
Workers from the U. S. Army Corps of Engineers' contracting company, Lois Berger, who specializes in transporting and connecting commercial infrastructure generators, sold Irma and Maria Power Mission hardhat stickers to members of the company in an effort to purchase Christmas gifts for students in the district. On Friday, Dec. 22, 2017, the team of contractors made their rounds to the elementary schools to hand off gifts ahead of the Christmas holiday.
"It was one of the most pleasurable things I've been involved with my entire life," gift-giveaway orchestrator Jim Coleman cheerfully expressed. The group raised $5,500 and purchased nearly 500 gifts. Two-hundred twenty gifts were presented to students in all ten elementary schools across the district. The charitable relief worker further extended a hand and went into the housing communities and distributed an additional 200 presents.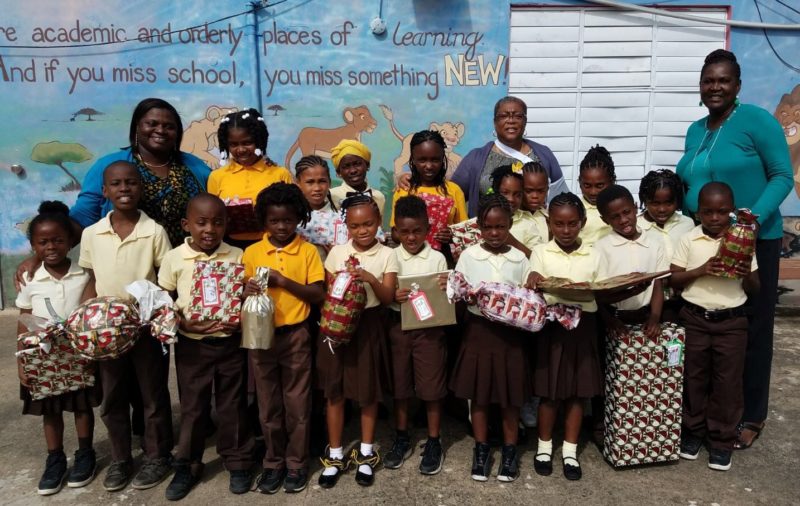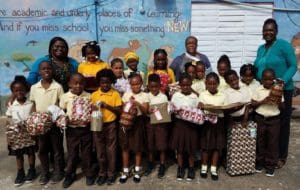 Coleman stated that within two days they had raised the money to purchase the gifts. The items were bought on the mainland and flown to island. Coleman added that the crew of men were so excited that they gift-wrapped all of the toys on their own. "Could you imagine, grown men, electricians and mechanics, wrapping Christmas gifts?" Coleman joked.
In the same spirit of the season, the Virgin Islands United organization also supplied K-6 grade students of the St. Thomas-St. John District with gifts as the territory celebrated Three Kings Day. On Jan. 8, 2018, John P. Wheatley, founder of the Virgin Islands United cause, made his way around to four schools — Julius E. Sprauve, Lockhart Elementary, Joseph Gomez Elementary and Bertha C. Boschulte Middle — and presented the gifts along with a brief history lesson on why the territory celebrates Three Kings Day.
Wheatley distributed over 80 gifts ranging from books and toys to sports equipment. In addition, 33 tablets and 3 Xboxes were presented to the most deserving 6th grade students.
The thought of children and their families experiencing two category 5 hurricanes prompted Wheatley to spring into action and give back. The Hurricane Relief Team of Virgin Islands United, to date, has distributed over 100,000 pounds of goods and relief aid to the people of the territory.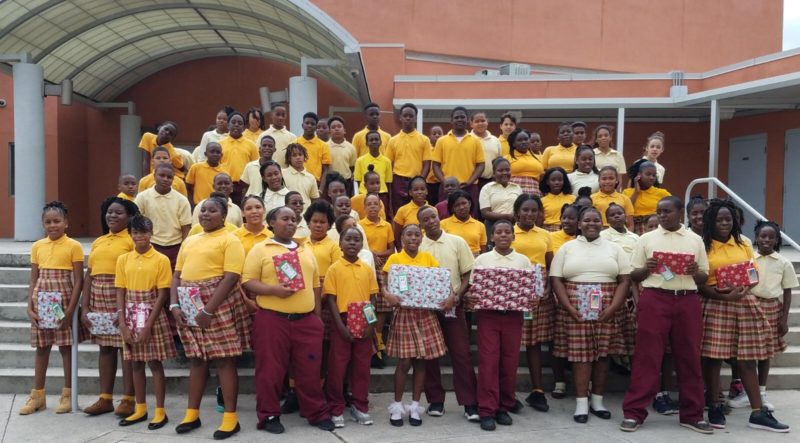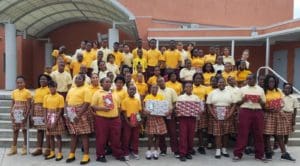 "I am an entrepreneur and I provide services to people. I find problems and I try to solve them …so for me I saw the opportunity to solve this problem and give back to those that need help the most at home, that's how Virgin Islands United was started," said Wheatley. "I also want to encourage the students to use this tough time to be innovative and think of ways they can make life easier for themselves and their families."
District officials are truly grateful to both John Wheatley and Jim Coleman for spreading holiday cheer and bringing smiles to the students of St. Thomas and St. John.
—–U.S. Virgin Islands Board of Education