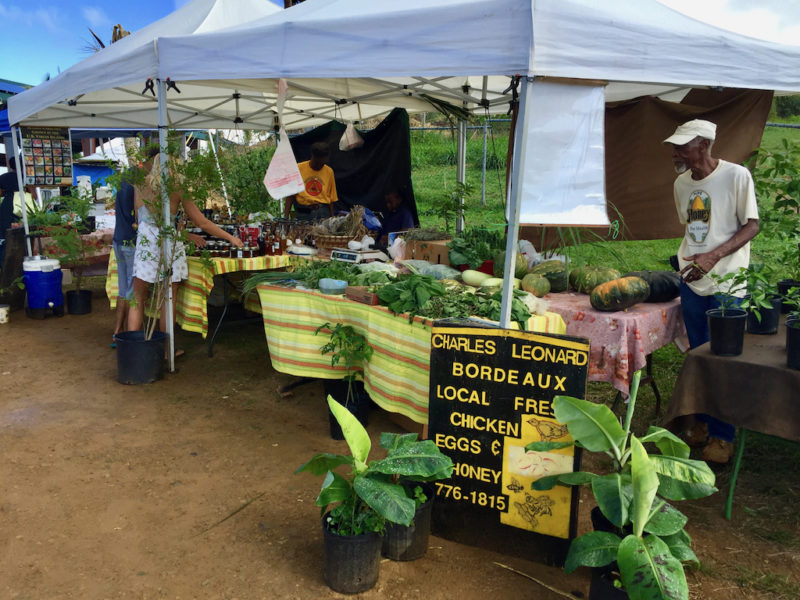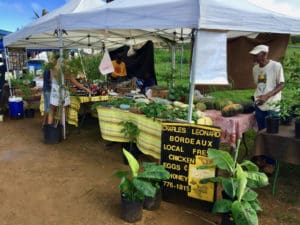 With stalls full of fresh, organic produce and vendors in high spirits despite recent setbacks from back-to-back hurricanes, Sunday's farmers market in Bordeaux was a prime example of how dedicated the territory's farmers are to local agriculture.
We Grow Food Inc., the coalition of Bordeaux farmers that puts on the annual Rastafarian Agriculture and Cultural Vegan Food Fair each January, postponed that two-day event to give farmers a chance to get back on their feet after Hurricanes Irma and Maria decimated their farms.
Instead, the coalition decided to hold the "Agriculture in Recovery" market during its regularly scheduled 'Second Sunday' market.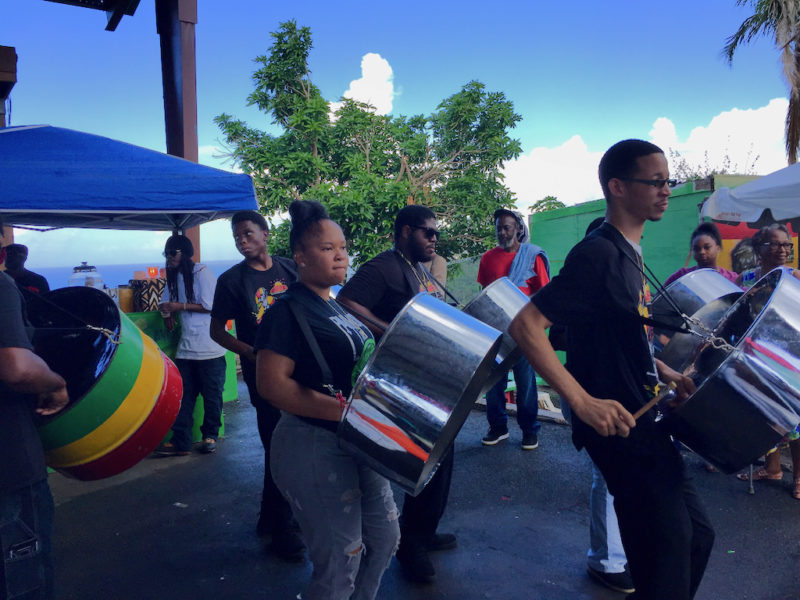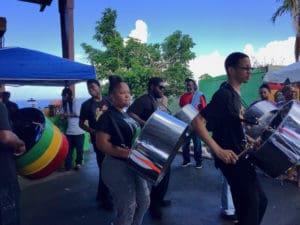 The market featured many hallmarks of the annual fair, such as prepared vegan foods, a variety of artisan vendors, and live music, but it was much smaller given the damages caused by the two Category 5 hurricanes that struck last September.
Despite all-day scattered rain showers, the market was packed with a couple hundred people throughout the day. While listening to the music performances, people sipped on sorrel and chlorophyll drinks and sampled vegan favorites such as pumpkin soup, fried lentil balls and veggie lasagna.
According to We Grow Food Inc. member Benita Martin, the recovery market provided much needed money for farmers and prepared-food vendors alike. Martin had a number of produce items for sale, including squash, cucumbers, corn, string beans, eggplants, bok choy, mustard greens, sorrel and green onions, many of which she sold out of early in the day.
"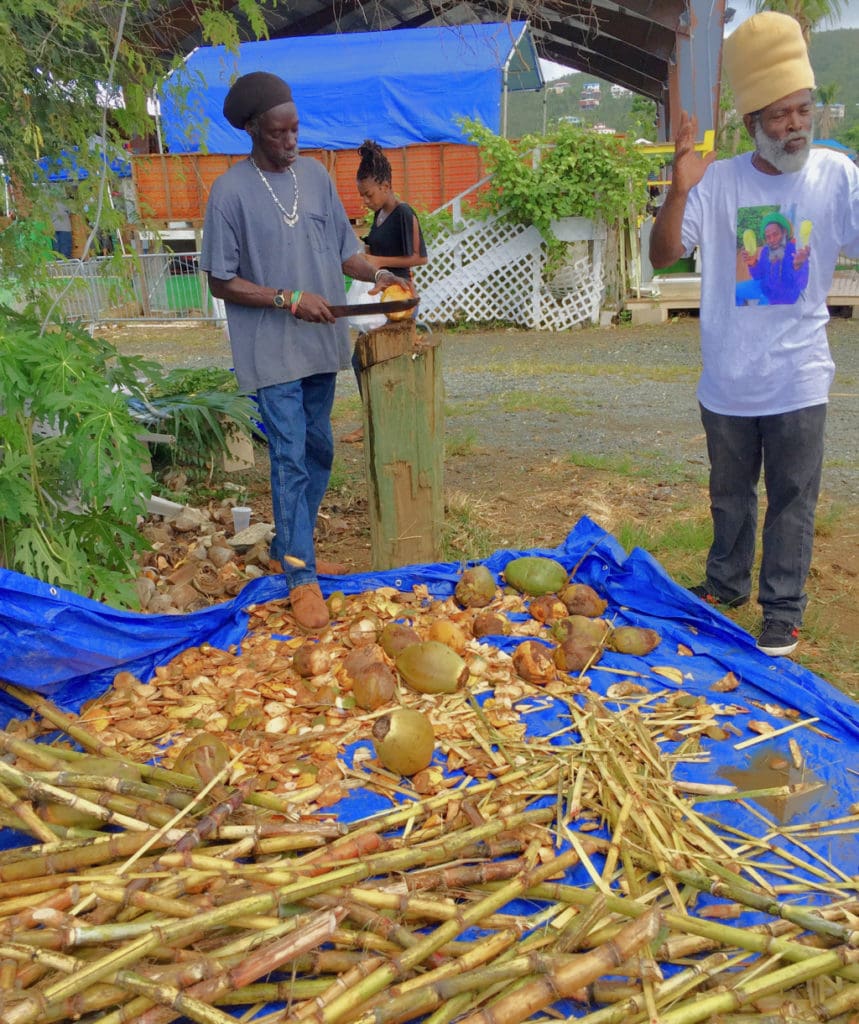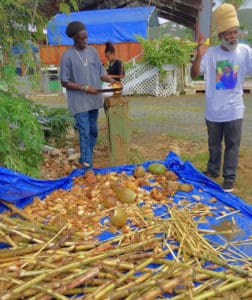 We are still recovering and haven't produced as much food as usual, but everyone has something to sell," Martin explained.
Martin said We Grow Food Inc. refrained from charging for entry into the market the way it normally would for the annual fair, since they wanted to encourage as many community members as possible to attend.
"After the storms, it became clear that people want fresh food and that fresh food is important," Martin said. "We're very happy with the turnout we've had today and to see this level of support from the community."
Alphonso Wade III, better known as "Brother Wade," said agriculture took a major hit from the storms and that farmers in the Virgin Islands need grant programs to help them bounce back.
"The local community will support us, but now we need them to help fight for us too and to rally behind the senators to help develop agriculture," Wade said. "Storm or no storm, I understand the importance of local agriculture and I know I have to keep going and staying motivated to help feed the community."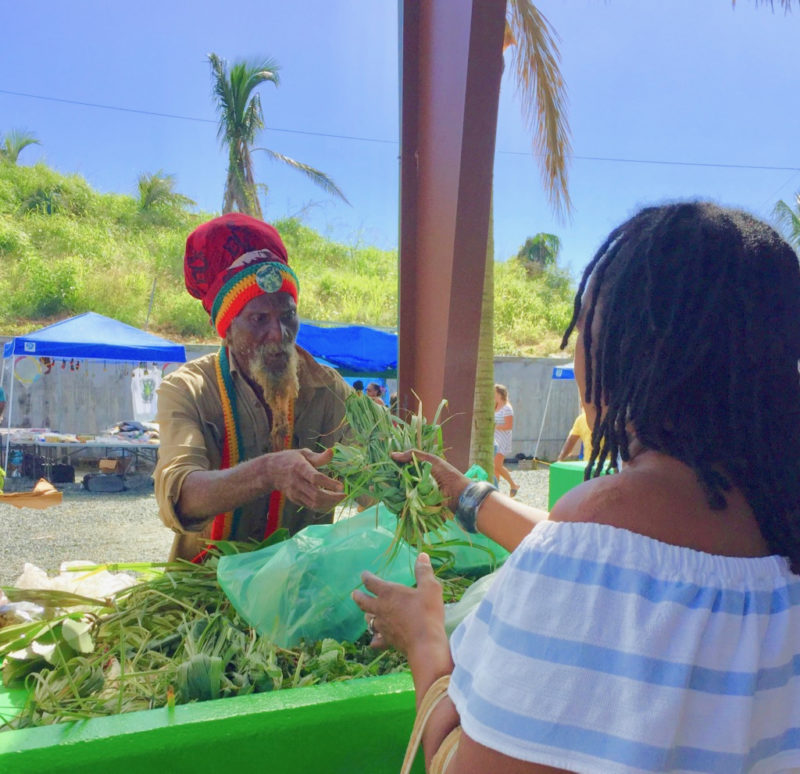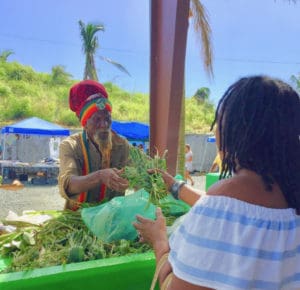 The market grounds also suffered roof, stage and electrical damages from the storms, making it difficult to hold the full two-day fair at this time. With limited electricity, the market could only run until sundown and couldn't have nighttime music performances.
Taking a break from enjoying kale salad and sweet and sour tofu, Sen. Treganza Roach said he's impressed by the determination of the territory's farmers.
"I think farmers are optimistic in the sense of realizing the importance of what they do and how crucial food security is to the territory," Roach said.
The Bordeaux Farmers Market is open every second and last Sunday of the month.