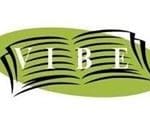 The Virgin Islands Board of Education (VIBE) advises the public that the financial aid season for 2018 has commenced. The board offers territorial awards, scholarships, grants and assistance for government employees such as the Morris F. de Castro Fellowship.
New and returning applicants are encouraged to visit the board's website and apply online at www.myviboe.com, where they can sign in or create a user account in order to complete the application. Persons requiring assistance with the online webform are asked to contact the VIBE office for assistance.
Applicants may also come into the V.I. Board of Education offices located at No. 6 King Street, across from the public library on St. Croix or at 60B Dronningens Gade on Seventh-day Street, St. Thomas, in order to pick up a paper application. All applications must be submitted no later than 5 p.m. on April 20.
High school administrators are encouraged to have their counselors contact the VIBE office in order to set up financial aid workshops for high school seniors.
For additional information, contact the V.I. Board of Education on St. Thomas at 774-4546 or by email at stt@myviboe.com or on St. Croix at 772-4144 or by email at stx@myviboe.com.