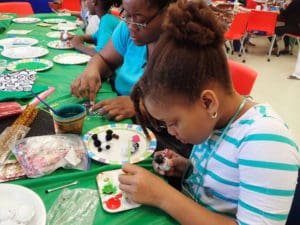 The arrival of Santa added to the already excitement-charged 4-H Christmas Ornament Festival at the University of the Virgin Islands Sunday afternoon.
Scores of small children bounced from station to station and created ornaments from bright shiny beads, felt, wine corks, walnuts, cinnamon sticks and more. They glued, cut and folded angels, penguins, jeweled candy canes, pinecone owls and snow globes.
Sarah Dahl-Smith, of the 4-H Family and Consumer Sciences Program UVI Cooperative Extension Service, said there were more participants this year and even some adults found using a glue gun to be therapeutic.
"I think everybody needed an outlet this year," she said, referring to life on the island after two hurricanes in September.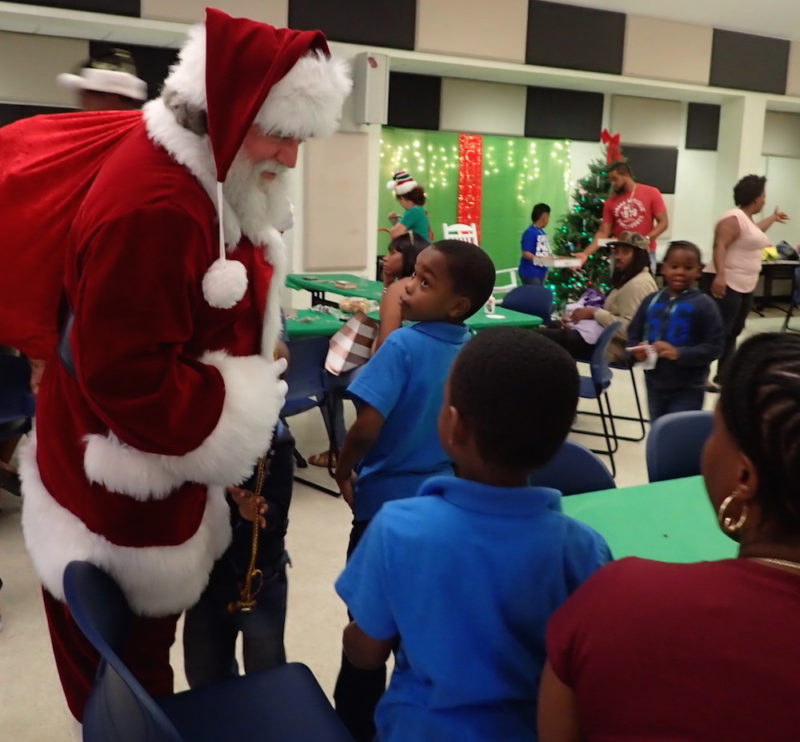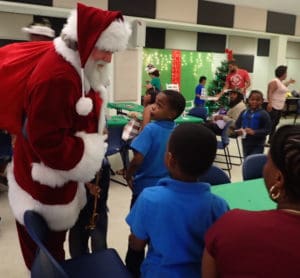 University Bound, 4-H ambassadors and members of the UVI student government guided the crafts projects and provided refreshments. Plaza Extra East donated a Christmas tree and De Cake Man donated miniature red velvet cupcakes.
Michelle Albany, University Bound assistant director on St. Croix, said the college preparatory program members were working with the children because they "really like community engagement."
According to Albany, there are more than 100 University Bound members territory-wide from public and private high schools.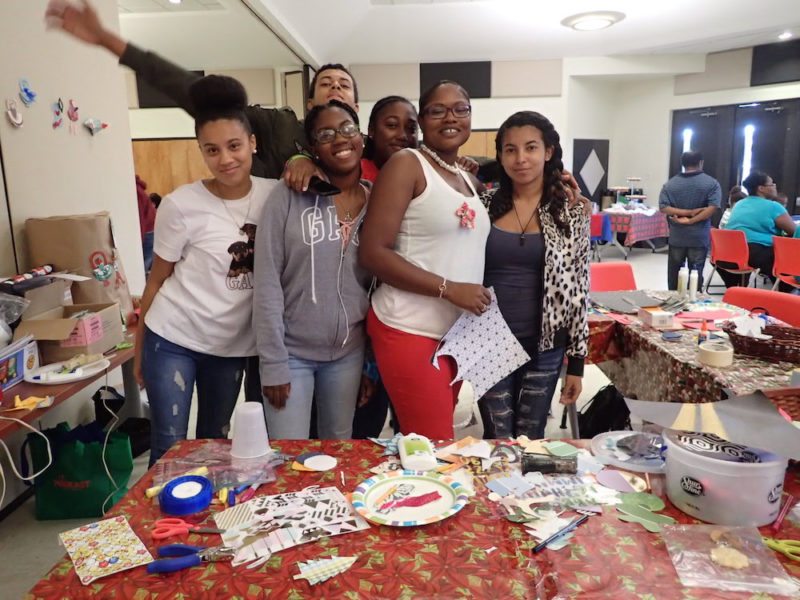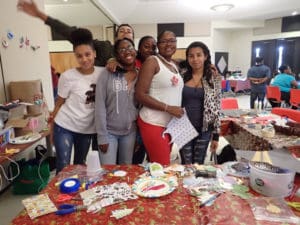 Dawn-Marie Thomas, brought her grandson, Joey Swanson, to the event. She is with the 4-H health ambassadors, high school students who focus on eating and cooking healthy. While she managed a table of ornament makers, nine-year old Joey created several holiday decorations.
Josie Calhoon, 14, spent a lot of time at one station and made several reindeer from wine corks decorated with beaded legs and tinsel antlers. She has been attending the event for the last six years and has filled the family tree with her ornaments.
"It (the event) stimulates creativity and gives children the opportunity to look at these decorations and say 'I can do this,'" Dahl-Smith said.
Once Santa and his helper arrived, children and adults alike clustered around to talk to the jolly one. Children sat on his knee and whispered their wish lists. Then he gave each a wooden token reading "I am on Santa's nice list." Santa's elf gave each child a book – from a pallet of children's books sent to the island recently– hurricane relief from twins in South Carolina.