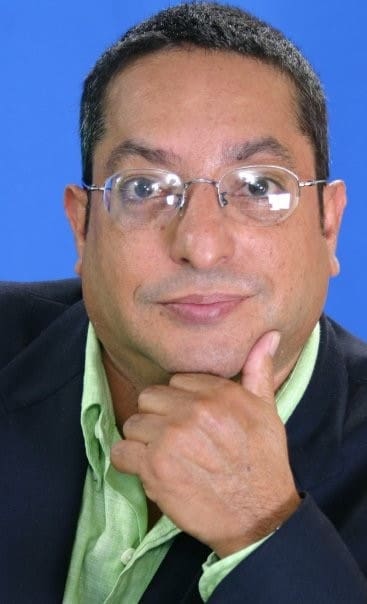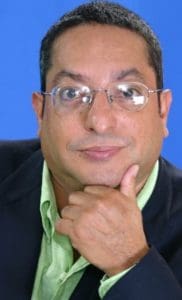 Very peacefully and on his own terms, Steven A. Bornn came to the end of his painful journey with ALS, amyotrophic lateral sclerosis disease, also known as Lou Gehrig's disease, on Thanksgiving Day, Nov. 23, in the presence of his brother David and longtime friends.
Steven was principally involved in public relations/film production/event production/marketing. From a start as a reporter at the Virgin Islands Daily News under the tutelage of Ariel Melchior Sr. and Jr., he rose to working in the then USVI Commerce Department in St. Thomas and New York; event management with J. Walter Thompson and Ogilvey & Mather; the director of marketing for the USVI Department of Tourism and contractor development manager of the USVI Film Promotion Office; the first CEO/director of Discover Dominica Tourism Authority; and his own marketing, consulting and production company, Publicity Ink. Corp and Left Lane Productions…which also produced Fireworks by Grucci for multiple events in the territory. Steven's joy was working in film production with and managing multiple major film production shoots that yielded international exposure for the USVI and generated millions of dollars for the territory.
Steven is survived by his brothers: David A. Bornn of St. Thomas, and Michael A. Bornn (Brigitte) and their children: Richard, Marissa and Andy of St. Thomas; aunt, Angela Bornn Bacher of Nashua, N.H.; cousins: Beatrice Bacher Wetmore (Robert) of Ashland, Ore. and their sons: Daniel and Andrew, Edward Bacher (Claire) of Santa Cruz, Calif., and their children: Anita, Elizabeth, Benjamin and Cameron Bacher, Judith Bacher of Cambridge, Mass.; Mona Corneiro of Silver Spring, Md.; Candace Lindqvist of Silver Spring, Md. and children: Vance Jr., Ave Maria and Nina Maria (Durrell); Stanley Centeno and numerous other relatives in Trinidad; Steven's special friend, Lisa Betina Uncles of Baltimore, Md.; as well as a strong, caring and committed group of friends.
Since being diagnosed with ALS, Steven had sought to become an advocate for awareness of and finding a cure for ALS. Given this passion… it is asked that everyone who appreciates Steven's life and talents make contributions, no matter how large or how small, to the National ALS Foundation. This link will take you directly to Steven's page: https://tinyurl.com/stevenbornn
Donations can also be made by sending a check [please write "in memory of Steven Bornn" in memo section] to the following address: The ALS Association National Office
Attn: Community of Hope
Relatives and friends are respectfully invited to attend the first viewing and vigil that will be held from 5-7 p.m., Thursday, Dec. 7, at Celestial Chapel Hurley Funeral Home.
The second viewing will be held from 7:30-8:30 a.m., Friday, Dec. 8, at Celestial Chapel Hurley Funeral Home. The funeral service will begin at 9 a.m. at All Saints Episcopal Cathedral, Garden Street. Interment will be cremation.
Arrangements are under the care of Hurley Funeral Home and Cremation Center of St. Thomas, St. John, St. Croix and Tortola.
For online condolences and funeral directions, visit us at www.hurleydavisfuneralhome.com