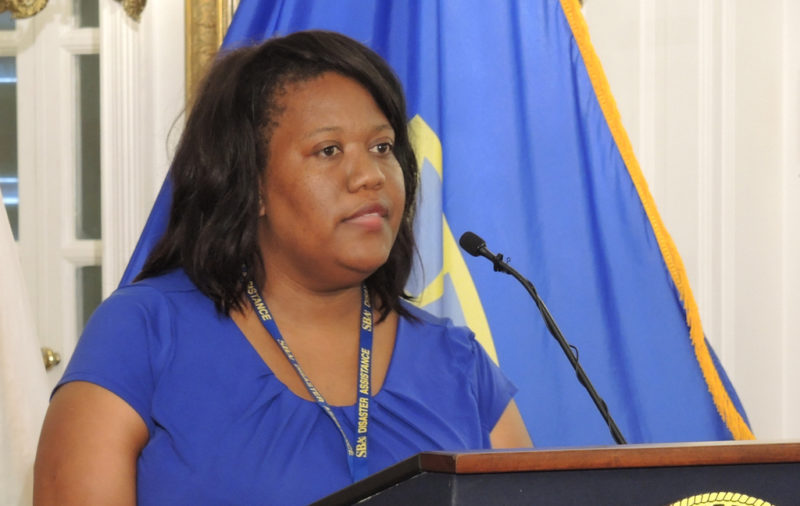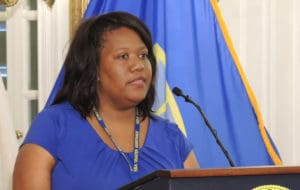 U.S. Small Business Administration Public Affairs Specialist Tamara Jackson reminded Virgin Islanders Wednesday to apply to SBA by the Dec. 18 deadline for SBA loans of as much as $200,000 for damage to their homes or $40,000 for the loss of personal property from Hurricanes Irma and Maria.
Speaking at a news conference Wednesday at Government House on St. Croix, Jackson said people who have been referred to SBA should complete the SBA application as soon as possible. Otherwise the federal recovery process stops. An individual who is not able to afford an SBA loan could be referred back to FEMA for a possible grant assistance, but only if they have completed the application process.
Businesses that have had economic losses due to the hurricanes are eligible to apply for as much as $2 million in loan assistance. Interest rates are as low as 1.75 percent for individuals, 2.5 percent for non-profits, and 3.305 percent for businesses.
"We are the agency designed to make you whole," Jackson said.
Anyone with questions about the SBA process can call 800-659-2955.
Dec. 18 is the deadline to apply to the SBA for physical damage. June 2018 is the deadline for businesses to apply for loans for economic losses.
Also Wednesday, Federal Coordinating Officer of FEMA Region II Bill Vogel announced that several programs can help homeowners who have had property damage due to the hurricanes. FEMA will contact every individual who qualifies for assistance and will give them their options. It will be up to the individuals to make the choice of which program suits them best.
One of these programs includes the STEP program – Sheltering and Temporary Essential Power – allowing homeowners to stay in their homes while it is being repaired. The goal of this program is to reduce the need to shelter individuals in other locations, Vogel said.
Editor's Note: This has been edited to clarify that people are to apply to SBA and that SBA provides loans.