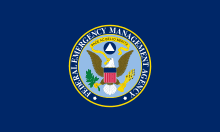 They've come from as far away as Washington and California to help Virgin Island survivors of hurricanes Irma and Maria. Young women and men from AmeriCorps are taking on some of the toughest jobs in hurricane recovery – mucking out sodden homes, cleaning up debris and working on rooftops to make emergency repairs, according to a press release issued Thursday by the Federal Emergency Management Authority (FEMA).
More than 40 AmeriCorps members are on the ground now on St. Thomas; approximately 65 members have deployed since the beginning of October. These expertly trained members are part of the agency's AmeriCorps Disaster Response Team and are helping the elderly, those with disabilities and others whose circumstances make it difficult for them to do this difficult work themselves.
A national service program, AmeriCorps is administered by the Corporation for National and Community Service, a federal agency, and it is in the Virgin Islands on an assignment from FEMA. It is one of many organizations partnering with the territorial government, local nonprofit and voluntary organizations on hurricane recovery.
On St. Thomas, AmeriCorps members are working side by side with All-Hands Volunteers, a disaster relief organization. Together, they're ridding homes of waterlogged furnishings and ripping out wet and damaged drywall, insulation, appliances and more. Some are working outside, using chainsaws to remove battered trees that threaten to topple on people's homes, clearing debris to make way for repair crews or installing tarps on leaky roofs. Others are managing a newly established multi-agency warehouse that is providing commodities supplied by FEMA and community donations to relief organizations for distribution to survivors in need.
This work has already made an impact. To date, the AmeriCorps members and volunteers have mucked and gutted nearly 40 homes, removed almost 122 hazardous trees, cleared more than 1,860 cubic yards of debris, ensuring more residents are able to return to their homes. They have also collected and distributed more than 25 tons of food and sorted approximately seven tons of donations.
The AmeriCorps members in the V.I. are part of more than 3,000 AmeriCorps and Senior Corps members deployed to hurricanes Irma, Maria and Harvey response and recovery efforts. National service programs have a deep history of serving in disaster-affected areas during the long recovery and rebuilding process. AmeriCorps members are also currently active in Florida, Texas and Puerto Rico.
"It's a life-changing experience for our members to be able to take part in direct service and to know we are helping people," said Phill VanKessel of the Washington Conservation Corps, incident commander of the AmeriCorps operation on the ground in the Virgin Islands. "We can see the difference our work makes in getting people to the recovery stage."