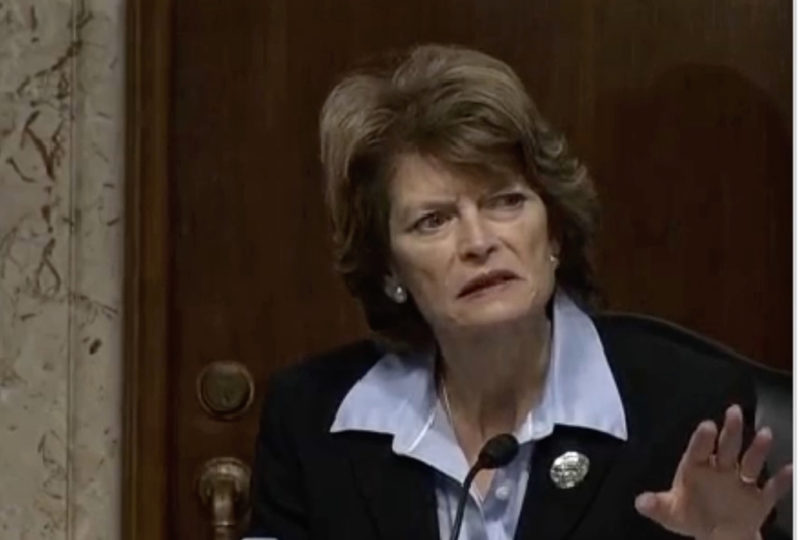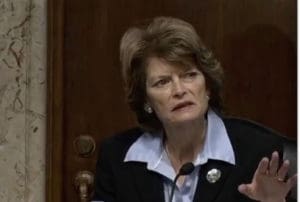 Members of the U.S. Senate Energy and Natural Resources Committee showed strong bipartisan support for funding more storm-resistant electrical grids in Puerto Rico and the U.S. Virgin Islands, at a hearing Tuesday in D.C.
A week ago, important Republicans and Democrats in the House of Representatives also spoke supportively of changing federal law to open up federal funding to rebuild more resiliently in the wake of this year's devastating hurricanes. While the support is verbal and at the committee level, it may be good news for the chances of Congress approving funding and changes to the law that are very important to the territory.
Some Democratic Senators also offered support for long-sought changes in Medicaid and Medicare for the territory that could mean tens of millions of dollars or more in annual funding to the territory's hospitals.
Under the federal Stafford Act, funding is limited to rebuilding infrastructure to what it was before whatever disaster has damaged it. While rebuilding is nearly automatic, the law would have to be changed to spend more money to put electrical wires underground or to install much more robust carbon fiber utility poles.
"We all agree it makes no sense to rebuild these grids to their previous state as the Stafford Act requires," committee chair Sen. Lisa Murkowski (R-AK) said at the beginning of the hearing.
"Congress needs to provide greater flexibility" in how the Stafford Act can be used to fund electrical grid repairs, she said.
Govs. Kenneth Mapp (I-VI) and Ricardo Rossello Nevares (D-PR) both later testified to the committee, urging Congress to make those changes.
"Virgin Islanders are resilient but we must do more to make our islands resilient. Unless you want to see me back here after the next hurricane devastation of America's Paradise we must build back stronger and more sustainable than before," Mapp told the committee.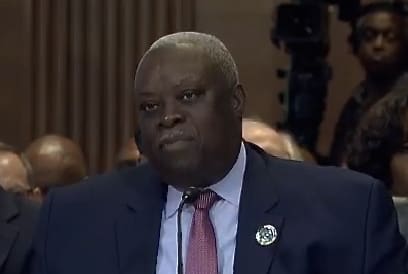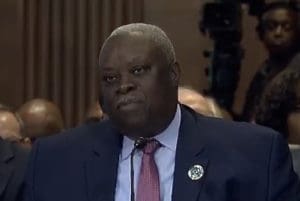 Mapp said the territory is optimistic power will be "nearly fully restored by Christmas" but "this is the fifth time the government has paid to rebuild the grid."
He said the territory is working on putting in composite poles and separating the grid up into more resilient micro-grids. But "with your help we want to bury more primary and secondary power lines."
Mapp also said the territory estimated it would need $7.5 billion to rebuild and some needs, such as new hospitals, were especially critical.
"Today, critical care is unavailable in the U.S. Virgin Islands. … Critical patients and persons requiring dialysis must be flown to the U.S. mainland for care," Mapp said.
Sen. Al Franken (D-MN) also agreed the grid and other territorial infrastructure needed to be rebuilt in a more resilient way. Franken asked Rossello what changes would be needed to the Stafford Act.
"You need to be flexible. … If it is already fragile it does not make sense to rebuild at the same level," Rossello said.
Franken said to Mapp that "One should really think about rebuilding stronger and better because it prevents future costs for reconstructions."
Mapp said he agreed but the USVI would have trouble meeting matching requirements for federal grants and loans, saying the federal government "should really give some flexibility on the cost share."
Sen. Bernie Sanders (I-VT) said he agreed with Murkowski "except she didn't mention two words and that is climate change."
"Who knows what tomorrow will bring but there is every reason to believe the territories may experience more severe disasters in the future," Sanders said, adding "we are all in agreement that it is insane to rebuild as it was."
Sen. Mike Lee (R-UT) said nothing in support or opposition to rebuilding stronger but focused on mismanagement before the storms.
"Corruption and mismanagement have been a problem and have plagued PREPA (Puerto Rico Electric Power Authority) and WAPA (V.I. Water and Power Authority) for decades," Lee said.
He mentioned a recent scandal involving PREPA giving an extremely expensive contract to Whitefish Energy, a tiny company based in the rural hometown of President Donald Trump's new Interior Secretary Ryan Zinke. The contract was recently canceled amid widespread concern over the odd apparent connection to Zinke, lack of experience in the company and unusually generous terms.
"People may think it starts and ends with Whitefish" Lee said. Whitefish may be bad but it is merely symptomatic of conditions in Puerto Rico and the Virgin Islands, where "graft and corruption have become all too common," he said.
Senators peppered Rossello and, later in the hearing, PREPA Director Ricardo Ramos, with tough questions about how the Whitefish contract came to be and why Puerto Rico did not enter into mutual aid agreements with other utilities like most states generally do. Mapp and several senators pointed out the USVI was ready to pull the trigger on mutual aid agreements before the storms hit. Neither Ramos nor Rossello gave a clear explanation.
Senators also gave some attention to the long-time USVI goal of changing Medicaid match levels for the territories to match the much more generous stateside levels and for revising the very old, very low Medicare and Medicaid reimbursement rates for medical procedures set for USVI hospitals in the 1980s. Those disparities cost USVI hospitals many tens of millions of dollars per year. Delegate Stacey Plaskett (D-VI), her predecessor Delegate Donna Christensen (D-VI), Mapp and his predecessor Gov. John deJongh Jr. have all lobbied for years to try to get similar reimbursement rates and matching requirements for the territory as states receive.
Maria Cantwell (D-WA), the ranking member said "inequitable treatment under Medicaid and Congress's haphazard treatment of territories under the tax code have dramatically harmed these economies."
Mapp later spoke about how important changing that treatment would be to the territory.
"We need the Medicaid matching rate adjusted," he said. "You gave us eight years ago $300 million to spend over 10 years. But $226 million of it is unspent because we can't afford to put the dollars on the table to make the 45 percent Medicaid match," Mapp said.
He said the USVI is asking the federal government to waive the match for three years and then set it at the same level a similarly situated state would get.
No legislation was before the committee Tuesday. Plaskett has said legislation to approve a supplemental appropriation for disaster relief is expected before the end of the year. That legislation could include changes to the Stafford Act or the Medicaid matching levels for the territory.