Army Corps of Engineers officials updated two different Congressional committees Thursday on hurricane cleanup efforts in the states, Puerto Rico and the U.S. Virgin Islands, telling both that they are overseeing the removal of more than a million cubic yards of material.
Meanwhile, streets and dump sites at many locations throughout the territory are piled high with a mixture of household garbage and storm debris.
In September, Gov. Kenneth Mapp said the U.S. Army Corps of Engineers will lead debris removal operations and the storm debris will have to be removed from territory by barge.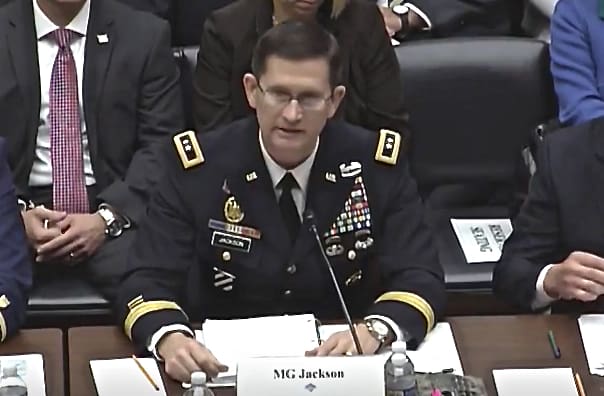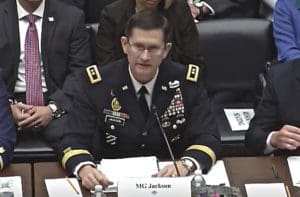 In October, Federal Emergency Management Agency officials said the federal government is committed to paying 100 percent of the cost of debris removal on St. Thomas and St. John and the Army Corps will contract out the actual work. On St. Croix, the federal government is paying 90 percent of the cost and work is being handled by the V.I. Public Works Department, with the Army Corps providing oversight and technical assistance.
"The Corps is working to remove one million cubic yards of debris from the U.S. Virgin Islands and six million cubic yards in Puerto Rico," Major General Donald Jackson Jr., the deputy commander for emergency operations for the U.S. Army Corps of Engineers, told the House Transportation and Infrastructure Committee on Thursday.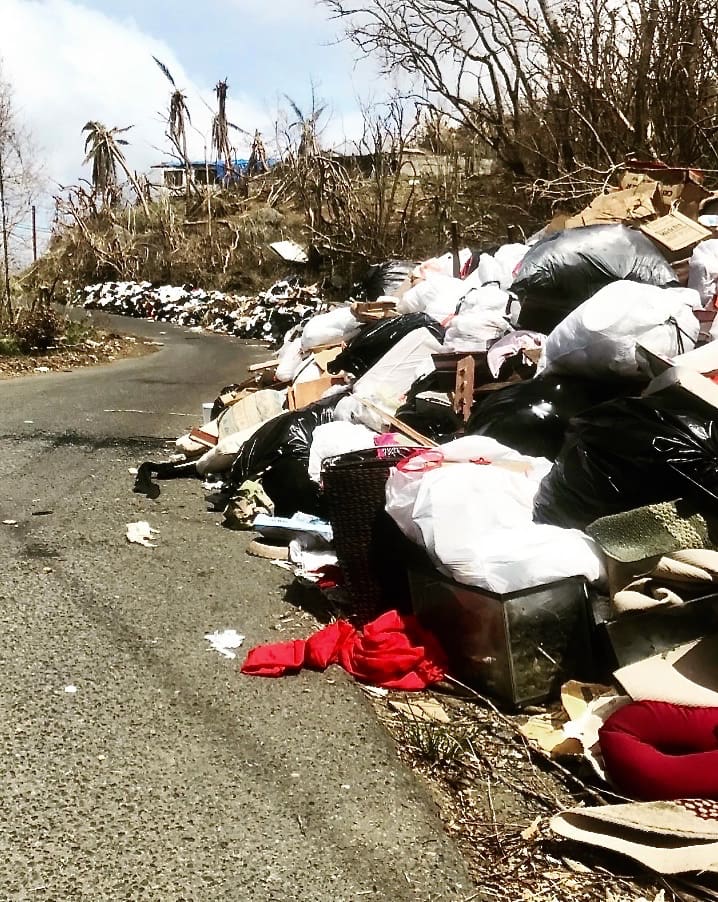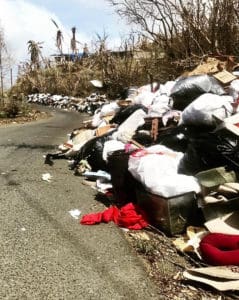 Around the same time, Ray Alexander, the Army Corps' director of contingency operations, said the same thing to the Energy Subcommittee.
Both testified they have installed about 2,500 "blue roof" temporary tarp roofing systems in the territory and around 4,500 in Puerto Rico. The progress was slow at first as they worked on ways to install them on badly damaged structures, Jackson said.
The Environmental Protection Agency is working with the Army Corps on debris removal, Regional Administrator Pete Lopez told the Transportation and Infrastructure Committee.
Lopez said the work "is very complicated because the debris tends to be commingled," Lopez said.
"Our goal is to separate the waste, make sense of it and rate it accordingly. That may include some burning of debris although we are hoping to maximize composting. … How we provide funding and support remains an open question," he said.