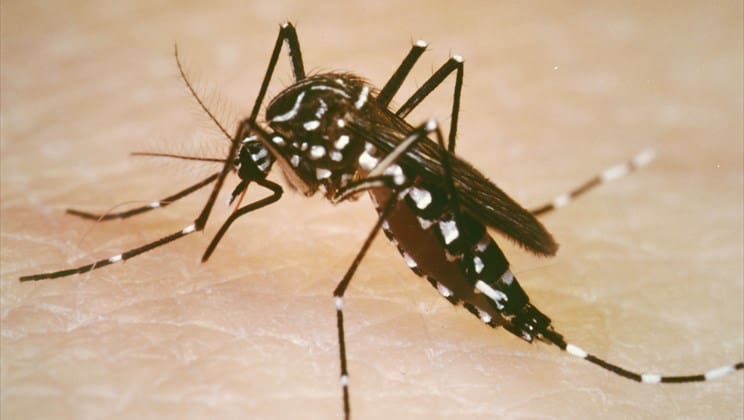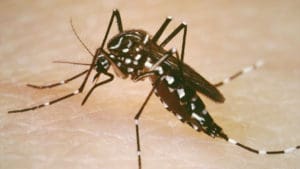 There has been no increase in reported mosquito-borne illnesses in the V.I. since Hurricanes Irma and Maria according to the territory's epidemiologist Esther Ellis, but residents are still being urged to take precautions.
Viruses such as Dengue, Chikungunya, and Zika can be a concern after hurricanes due to the large increase in mosquitoes resulting from floodwater. The need to clean up roads and properties after a hurricane, or two, adds the probability of increased time spent outdoors for many residents.
According to the Centers for Disease Control and Prevention, the types of mosquitoes that can carry viruses generally reappear in greater numbers between two weeks and two months after a storm. It can take up to two weeks after a bite for symptoms to appear in the case of most viruses spread by mosquitoes.
The second category 5 hurricane to strike the V.I. in September, Maria, passed through on Sept. 19.
According to the CDC, an increase in mosquitoes doesn't necessarily mean an outbreak of disease is likely, but in areas where mosquito-borne viruses are already present, risk of infection naturally increases.
An outbreak of the Zika virus in the V.I. that infected more than 1,300 people, the majority in the summer and fall of 2016, was significantly in decline by early 2017, but as recently as July the DOH was still confirming local cases of the disease.
Though its symptoms are often mild, Zika can cause severe birth defects when a pregnant woman is infected, including Microcephaly, a condition in which an infant's head is smaller than average. The virus also can be asymptomatic, and sexually -transmitted.
There have been no confirmed cases of Chikungunya, a potentially more debilitating virus, in the V.I. since 2015, although there have been cases in nearby Puerto Rico in 2016 and 2017.
Mosquito-borne viruses commonly cause headache, fever, rash, joint pain and, in the case of Zika, conjunctivitis. Treatment consists of relieving symptoms, which generally do not last longer than one to two weeks, although Chikungunya can have longer lasting effects.
The V.I. Department of Health has been distributing repellents in large numbers since the storms to help prevent theses diseases, according to the Nykole Tyson, the department's director of public relations.
"Hundreds of repellents were distributed during outreach events on Oct. 20, at Fort Christian parking lot on St. Thomas and Plaza Extra West on St. Croix," she said.
Tyson said the DOH also has been distributing mosquito bed nets for infants and adults, although the department currently has no more adult-sized nets available.
DOH is also placing larvicidal dunks in places around the islands where large pools of floodwater are still present. The dunks replace large-scale spraying techniques, which can be a health hazard.
DOH urged residents to report any substantial standing water by calling 340-690-4633 on St. Croix and 340-774-7477 ext. 5614 on St. Thomas and St. John.
The best way that people can protect themselves from mosquito-borne illnesses, according to the DOH, is to just "follow the three d's" – dress in long sleeves and light colors, drain collected water from containers around your home, and defend yourself with EPA-approved repellents.