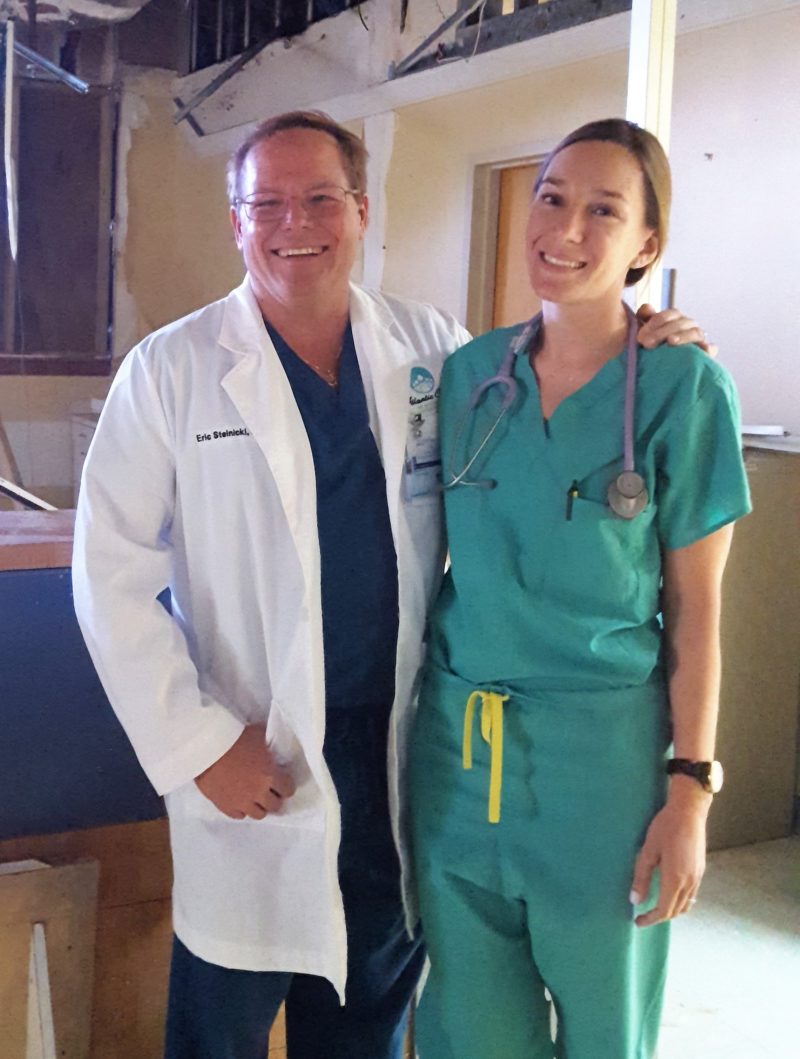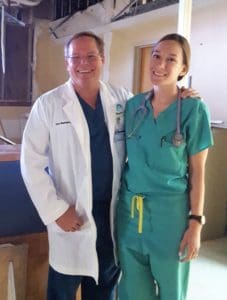 The Schneider Regional Medical Center (SRMC) is the recipient of a $30,000 donation from Children's Health and Rehabilitative Missions (C.H.A.R.M.), which is a 501(c)3 charity that focuses on bringing hope to children around the world by bringing medical, nursing and allied health professionals together to perform life-saving surgical procedures and providing medical treatment to impoverished children.
C.H.A.R.M. is led by Dr. Eric Stelnicki, MD, and his wife Melissa Stelnicki, MSN, RN. Dr. Stelnicki, a board certified adult and pediatric plastic and reconstructive surgeon, has been practicing in South Florida for many years. Mrs. Stelnicki, who has experience with medical missions, is an operating room nurse and professor of nursing at Barry University in Florida.
In January 2017, Dr. Stelnicki began providing life changing surgeries to both children and adults in the Virgin Islands. He and his family plan to permanently relocate to the U.S. Virgin Islands early next year.
The Stelnicki's love for the area, along with a first-hand understanding of the current needs of the medical community and the challenges being faced, provided the catalyst for C.H.A.R.M.'s current hurricane relief campaign. All funds raised during this hurricane relief campaign will be used to directly support the health care systems in the U.S.V.I., along with Puerto Rico and the British Virgin Islands.
"There is a huge need in the Virgin Islands and Puerto Rico. C.H.A.R.M. will be directing its efforts to hurricane relief for the balance of 2017. One- hundred percent of funds raised will go to support healthcare," said Dr. Stelnicki. "We hope to provide another check in January."
Stelnicki went on to explain that proceeds will go directly to the hospitals so the people who need care the most can receive it.
"Our recovery will take time. A strong healthcare system is essential for a healthy community. People need to know good care is available at SRMC – for both residents and all the relief workers on the ground helping to make us whole again."
"We are extremely grateful to C.H.A.R.M., the Stelnickis and all the donors who have supported the campaign thus far. Your generous donations are appreciated" said SRMC CEO Dr. Bernard Wheatley. "Our goal remains to provide the people of this territory with quality healthcare. This donation brings us a step closer to being able to provide our community with the healthcare they deserve."
To make a tax-deductible donation the C.H.A.R.M.'s hurricane relief campaign, logon to www.charmkids.org or email charmkids123@gmail.com.