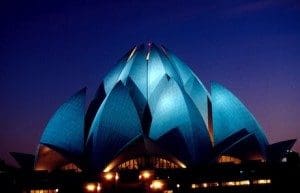 The Baha'i Community of St. Thomas invites the public to celebrate with it on the 200th anniversary of The Birth of Baha'u'llah. The celebration will be held at 2 p.m., Sunday, Oct. 22, in Prior-Jollek Hall at the Antilles School. The Louis Taylor Trio will entertain. The Baha'i community will share with its friends and neighbors the significance of Baha'u'llah's life and teachings of unity, with the goal of inspiring the entire community to find ways to work together in service to mankind.
Baha'u'llah was born in 1817 in Persia. He delivered a new revelation from God; His mission was to spiritually re-awaken humanity and unite all the peoples of the world. Baha'u'llah's teachings form the basis of the Bahá'í Faith and offer a vision of infinite hope and healing.
"My object is none other than the betterment of the world and the tranquility of its peoples," wrote Baha'u'llah.
For this noble purpose, He endured a life of persecution, imprisonment, torture and exile. In 1892 Baha'u'llah passed away at his fourth place of exile in Palestine, which was then part of the Ottoman Empire.
This celebration is for people of any religion or of no religion: the main focus is on coming together at this critical time in the history of humanity to gain a deeper appreciation of the importance of peace, justice and the oneness of all mankind.