The U.S. Virgin Islands may receive some heavy rain in the next few days from a broad area of low pressure about 250 miles north of the northern Leeward Islands.
In its 5 p.m. AST update Friday, the National Hurricane Center said the system is producing disorganized showers and thunderstorms, mostly to the east of the surface low, as it moves west northwest at 15 to 20 miles an hour.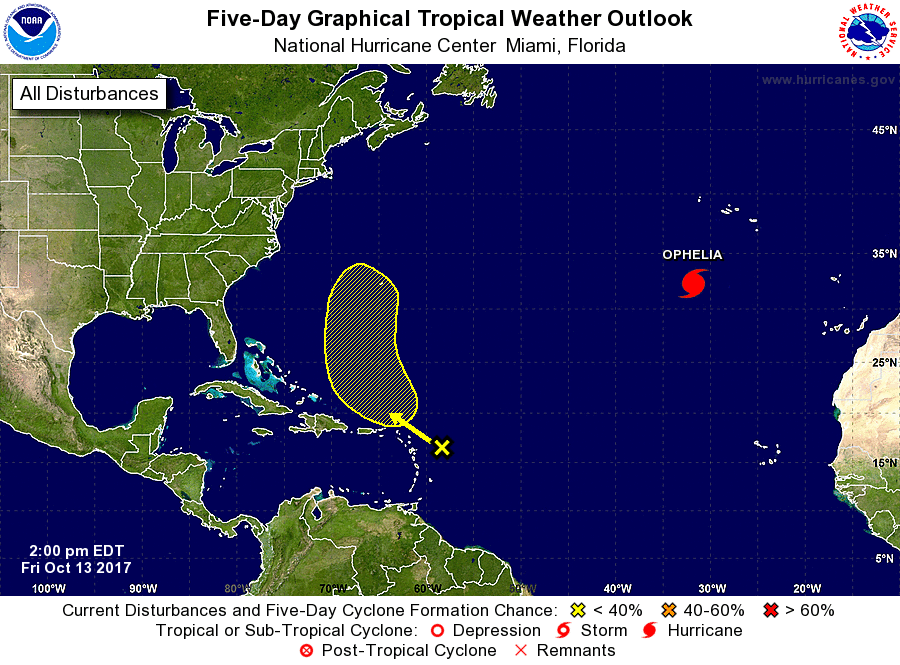 Winds are not expected to be conducive for significant development during the next couple of days.
The NHC gave the system only a 10 percent chance of further development in the next 48 hour, and a 30 percent chance in the next five days.
The system is expected to pass near or north of the Leeward Islands and the Virgin Islands.
Hurricane Ophelia, a category 2 storm that began off the African coast and spun northwest and then northeast, is out over the Atlantic and threatens no one until, possibly, it approches Ireland in five or six days.