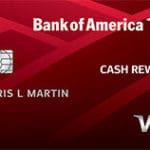 Merchants accepting Visa payments in British Virgin Islands, Puerto Rico, St. Kitts, Turks & Caicos, and the U.S. Virgin Islands are among the hurricane impacted areas included in the Visa Merchant Locator
To help people in hurricane-affected areas in the U.S., U.S. territories and other Caribbean territories to find essential supplies — such as groceries, fuel, convenience, lodging — Visa has created a store locator to identify merchants that have recently accepted Visa payments.
By visiting https://usa.visa.com/support/hurricane-store-locator.html, consumers can enter their city or zip code to find the nearest merchants that have accepted a Visa transaction within recent days.
Before attempting to visit merchants, it is strongly advised that individuals follow all instructions from federal, state and local officials about travel conditions, and to verify merchant availability before attempting to visit.
Visa Merchant Locator is currently live and available to anyone.
The www.Visa.com local market sites with hurricane merchant database (list will update regularly)
U.S.A. — https://usa.visa.com/support/hurricane-store-locator.html Puerto Rico — https://www.visa.com.pr/soporte/hurricane-store-locator.html
U.S.V.I. — https://www.visa.com.vi/support/hurricane-store-locator.html
British VI — https://www.visa.vg/support/hurricane-store-locator.html
St. Kitts/Nevis — https://www.visa.com.kn/support/hurricane-store-locator.html