More than 1,400 people left the U.S. Virgin Islands Saturday aboard Royal Caribbean's Adventure of the Seas, bringing to about 4,500 the number that have been evacuated in the aftermath of Hurricanes Irma and Maria.
Tourism Commissioner Beverly Nicholson-Doty said 866 passengers boarded the vessel on St. Croix on Friday, and almost 560 boarded in the St. Thomas/St. John district boarded the ship before it departed for Fort Lauderdale on Saturday.
Additional seats were extended to the the U.S. Virgin Islands for this sailing, once it was determined how many passengers had boarded in San Juan. That allowed the Department of Tourism team at the Emergency Operations Command (EOC) to clear the majority of residents and visitors who had been on waiting lists to be evacuated from the territory.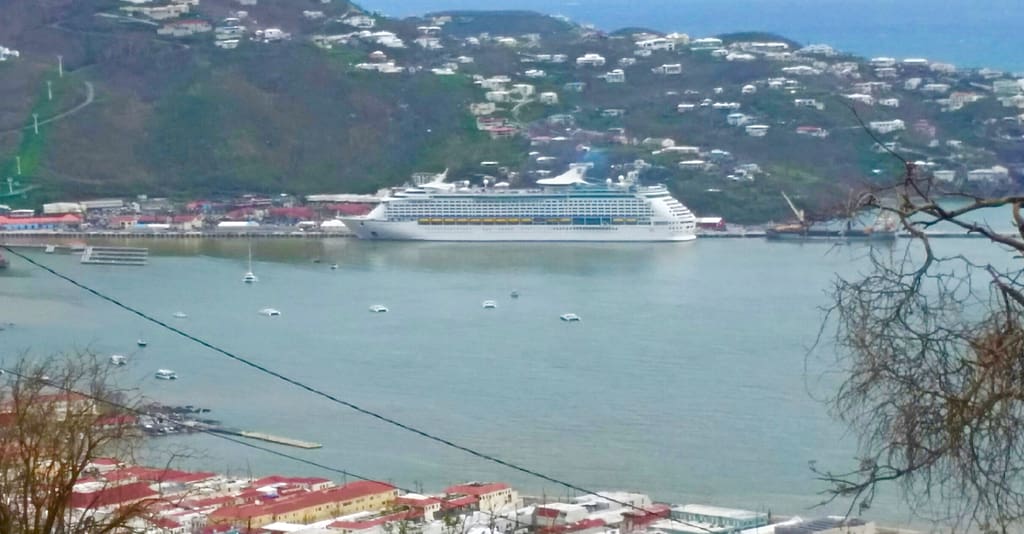 The ship will dock in Fort Lauderdale on Tuesday morning. A total of 3,000 passengers have now left the Territory on mercy cruises as a result of the devastating storms.
Nicholson-Doty thanked the territory's cruise line, tourist association and airline partners for helping islanders whose lives were impacted by the two category five storms. She singled out the Florida-Caribbean Cruise Association, Norwegian Cruise Line and Royal Caribbean Cruises for their assistance in providing humanitarian relief and mercy missions from the V.I.
She also praised airline Delta Air Lines, United Airlines and, in particular, JetBlue Airways for helping to transport almost 1,500 passengers by air to date. She noted that 150 people on St. Croix left the island on Sunday on a JetBlue mercy flight, and said the department was working to assist additional residents with their transportation needs Monday and Tuesday.
"These gestures go a long way in helping people and advancing our government's efforts to return the territory to a degree of normalcy as we recover and rebuild," Nicholson-Doty said. She noted that the Territory's travel and tourism partners on the U.S. mainland have expended precious resources "to help the people of the Virgin Islands get back on our feet and get our economy moving again."
The commissioner said weekend discussions with Gov. Kenneth E. Mapp, members of his cabinet and the business community on St. Croix, similar to a meeting held in the St. Thomas/St. John district, were productive and focused on the phased re-opening of the territory to land and cruise visitors. Nicholson-Doyu also confirmed that the Cyril E. King Airport on St. Thomas is open, and the Henry E. Rohlsen Airport on St. Croix is scheduled to open for commercial flights this week.