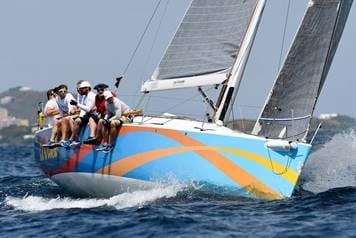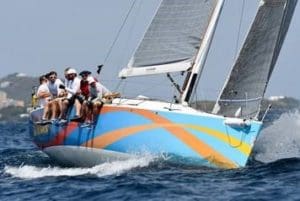 Organizers of the St. Thomas International Regatta (STIR) have announced that the 2018 event, set for March 23-25, will take place as scheduled despite damage to the island from Hurricanes Irma and Maria. Never in the 45-year history of STIR has a fall storm, even a major one, interrupted the running of the "Crown Jewel of Caribbean Yacht Racing," and it will not in 2018.
The host St. Thomas Yacht Club suffered some damage and the fleet took more than a few dents, but the venue for fantastic round-the- island races is still very much here. The resilience of regatta organizers, sponsors, volunteers and club members as well as U.S. Virgin Islands' business community, hotel and tourism sectors is strong. People can support and be part of the island's recovery and future by registering now for the Round the Rocks Regatta, March 22 and St. Thomas International Regatta at: www.stthomasinternationalregatta.com
Both events promise challenging courses, professional race management and island-style hospitality. Register in CSA (Racing or Cruising); IRC; ORC; Multihull; Beach Cat or One Design classes with a minimum length of 20 feet.
For more information, contact Regatta Director Chuck Pessler at (340) 642-3204 or e-mail: cpessler@hotmail.com. Check STIR out on Facebook (www.facebook.com/stirvi), Twitter @stirvi and Instagram #STIRVI