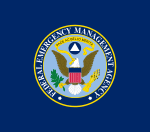 Hurricane Maria survivors on St. John and St. Thomas (including Water Island) may now register for disaster assistance with FEMA. Today's amendment to the major disaster declaration for the U.S. Virgin Islands for Hurricane Maria makes FEMA Individual Assistance available to eligible individuals and families on those two islands.
Because of today's amendment, survivors in the U.S.V.I. may now apply for FEMA assistance if they sustained uninsured or underinsured property damage because of Hurricane Maria.
Virgin Islanders on St. John and St. Thomas were already eligible to apply for assistance due to the Sept. 7 disaster declaration for Hurricane Irma.
"We know many individuals and families in the Virgin Islands are struggling as a result of these powerful hurricanes, and we want you to know that help is available," said Federal Coordinating Officer William Vogel. "Registering is the first step to help get you on the path to a variety of recovery programs."
Registration can be done online at www.DisasterAssistance.gov or Spanish at www.DisasterAssistance.gov/es or by phone at 800-621-3362 or (TTY) 800-462-7585. Those who use 711-Relay or Video Relay Services may call 800-621-3362.
The toll-free telephone numbers operate from 7 a.m. to 11 p.m. (local time) seven days a week until further notice. Operators are standing by to assist survivors in English, Spanish and many other languages.
Due to power outages, FEMA will also be working with the territory to make options available for disaster survivors to register in person. More information will be forthcoming on that effort.
Federal disaster assistance helps eligible applicants with home repairs, uninsured personal property losses and medical, dental and funeral expenses caused by the disaster. It also helps cover other disaster-related expenses and other needs.
Survivors in St. John and St. Thomas May Apply for Assistance
Survivors should contact their insurance company to file an insurance claim. FEMA is unable to duplicate insurance payments. However, those without insurance or who may be underinsured may still receive help after their insurance claims have been settled.
Survivors will be asked to provide:
Social Security number
Address of the damaged home or apartment
Description of the damage
Information about insurance coverage
A current contact telephone number
An address where they can get mail
Bank account and routing numbers if they want direct deposit of any financial assistance
Survivors who have already registered with FEMA and have questions or concerns can call the FEMA helpline at 800-621-3362.