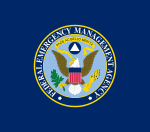 Officials with the Federal Emergency Management Agency (FEMA) inform homeowners, renters and business owners affected by Hurricane Irma on St. Thomas and St. John that it isn't necessary to wait for a housing inspector before cleaning up.
Whether that inspection is with FEMA, an insurance company or the U.S. Small Business Administration (SBA), FEMA officials report that it's always a good practice, prior to a visit from an inspector, to take the necessary steps to make one's home safe and sanitary.
If possible, take photographs of the damage before cleaning up. Also, keep receipts on purchases and services related to hurricane cleanup.
"We understand that residents want to get their hurricane-damaged homes cleaned up as soon as possible, but they may be wondering whether this will affect their opportunity for disaster assistance," said FEMA Federal Coordinating Officer William Vogel. "The answer is: you don't need to wait for us to get your property cleaned up. Just be sure to document the damage."
St. Thomas and St. John have been designated for federal individual assistance because of the Sept. 7th major disaster declaration resulting from Hurricane Irma in the U.S. Virgin Islands.
Survivors who sustained uninsured or underinsured Irma-related damage to their homes, vehicles, personal property, business or its inventory beginning Sept. 5 and continuing should register with FEMA for assistance.
FEMA's housing inspectors will contact survivors who have registered with it either by phone or directly in order to set up the inspection. These inspectors carry FEMA identification and are thoroughly trained.
Registration with FEMA can be completed online at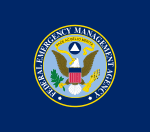 www.DisasterAssistance.gov, in Spanish at www.DisasterAssistance.gov/es, or by phone at 800-621-3362 or (TTY) 800-462-7585. Those who use 711-Relay or Video Relay Services may call 800-621-3362.
The toll-free telephone numbers operate from 7 a.m. to 10 p.m. (local time) seven days a week until further notice. Operators are standing by to assist survivors in English, Spanish and many other languages.