A man was stabbed to death Saturday afternoon at the Clinton Phipps Race Track at Nadir, and within two and a half hours the V.I. Police Department had arrested a suspect.
It was the 22nd homicide on St. Thomas since the beginning of the year, the 39th in the territory.
At 1:14 p.m. Saturday, the 911 operator received a call reporting that a kman had been stabbed at the horse track. Responding officers found an unresponsive man lying on his back, covered in blood, in the concession area.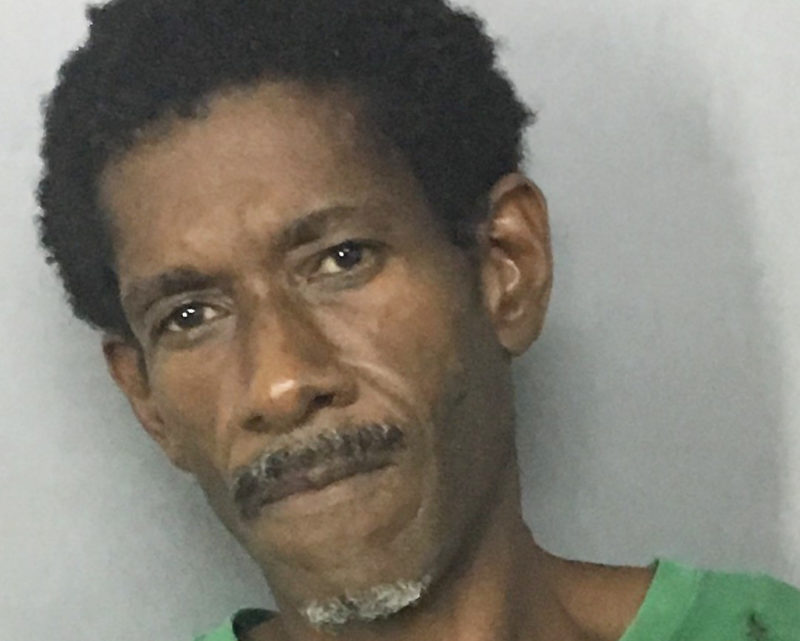 The victim – identified as Goshell Walters also known as Foma – sustained a puncture wound to the lower right abdomen and trauma to the head. He died as a result of the injuries, police said.
The suspect, 47-year-old Dane McIntosh, was apprehended by the Special Operations Team within two and a half hours of the initial 911 call; McIntosh was still within the vicinity of the track when he was apprehended, the police said.
In a statement to the investigators, McIntosh reportedly admitted to stabbing the deceased. He was arrested and charged with first-degree murder. Unable to post $150,000 bail, McIntosh was remanded to the Bureau of Corrections pending advice of rights hearing.