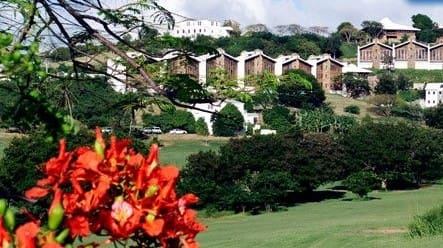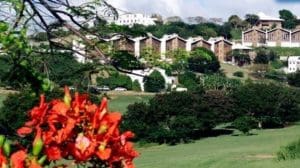 The University of the Virgin Islands (UVI), in the wake of Hurricane Irma, is developing an academic plan to allow its students to continue their education in spite of the damage caused by the storm.
"The university is fully committed to completing this semester and using this tragedy as a catalyst to become more innovative and transformative than we were before Irma arrived on our shores," said UVI President David Hall. "Through the enormous dedication, hard work and creativity of staff, faculty and students, the university is prepared to move forward with its academic programs."
While the Albert A. Sheen Campus on St. Croix resumed classes on Tuesday, Sept. 12, the UVI will resume classes on the St. Thomas Campus in a more gradual manner. All students on the St. Thomas Campus should have all classes available, in one form or another, within two weeks.
"The faculty and administration will use this challenging situation to explore and implement various teaching and learning approaches so that all students receive what they need and what the university promised when they enrolled," said Hall. "This will include more online courses, condensed formats and more digitally available learning materials."
A revised course schedule will be developed and circulated soon, and students will be notified when courses are ready to resume, according to President Hall.
In the aftermath of this tragedy, the guiding principle for the university is that all students will be held harmless. Practically, this means that the university will complete the fall semester. All courses originally offered will be made available, even though some may occur at a different time and in a different format. Students can also opt to enroll on the Sheen Campus on St. Croix.
The university is sensitive to the enormous challenges commuter students who live on St. Thomas now face. Some students may be without shelter, transportation or basic necessities. In addition, the curfew may preclude them from coming to campus at certain times. Therefore, the academic offerings for this semester will take this reality into account. The faculty, staff and administrators will work with each student to ensure that student receive the support, accommodations and flexibility that are appropriate.
UVI is asking all St. Thomas students to check in and inform it of their intention for this semester or ask questions by calling 692-4021, or e-mailing at academics@uvi.edu.
If students choose to withdraw, they will be permitted to do so. If they are considering withdrawing or have questions, they must first contact Wendy Fedler, Center for Student Success, at 692-4274.
UVI will graciously accept students back in the spring if their circumstances prevent them from continuing. Some St. Thomas students have enrolled on the Sheen Campus to complete their academic program for this semester.
All students are encouraged to visit the UVI Web site at www.uvi.edu or the official UVI Facebook page at https://www.facebook.com/UVI.edu/ or listen to WUVI AM 1090 and FM 97.3 and other radio stations for periodic announcements.