Post hurricane trash is mounting along St. Thomas roadways as residents and businesses clean up their properties. But it's not only a putrid smelling eyesore and public health concern.
According to the U.S. Environmental Protection Agency, the St. Thomas landfill – the island's only one – was two years from full before the storm hit. The amount of debris on the island needing immediate disposal may well put the landfill at capacity, though the government plans to export some of the waste off island as it has done after past storms.
With most people temporarily relying on bottled water for drinking right now, the number of plastic bottles being disposed of is exploding.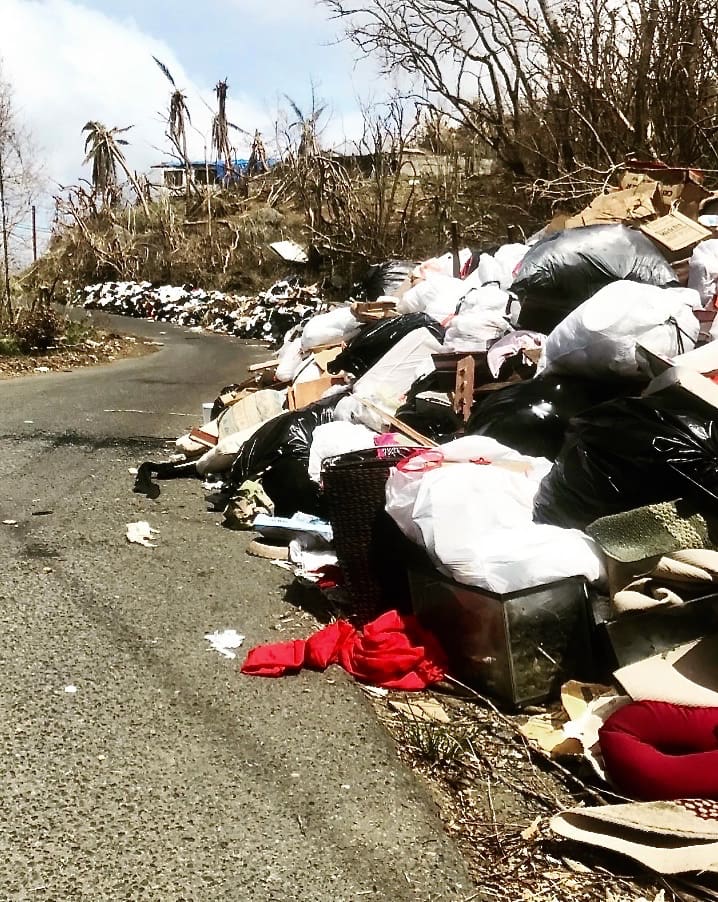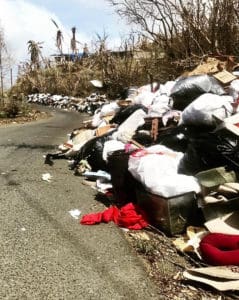 The V.I. Waste Management Authority is asking the community's support in sorting the waste that is being placed on the side of the roads. WMA is saying waste must be separated by green waste (trees, branches, grass and cuttings,) construction and debris materials, and metals. They are asking residents not to dispose of electronic waste (computers, televisions, radios, etc.) by the side of the road.
The recently closed Cancryn Bin Site is now open for the disposal of household waste only, according to WMA.
At his Monday update, Gov. Kenneth Mapp said the "debris from the storm cannot really go to the landfill. We do not have the space to do that."
Mapp said the government is identifying two fields to place the debris and making arrangements to barge it out of the territory.
He also said the territory produces 300 tons of waste in a normal day, adding "I believe we are about quadrupling that now," due to the storm damage. Mapp said he wants the Legislature to address source separation legislation he sent down last year, asserting that 70 percent of the territory's waste could be exported at little to no charge if it were separated.
"They will come get it," he said.
"We need to have a clear, concise policy on dealing with trash," Mapp said. Failing to meet the consent decree mandating the closure of the landfills opens up the government to more fines and penalties by the EPA, the governor said.
Other Source staff contributed to this story.