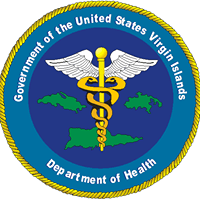 After being affected by Hurricane Irma, the V.I. Department of Health announced the reopening of three of its clinics on Tuesday, Sept. 12, on St. Thomas.
DOH is resuming services for the Community Health Clinic and the HIV Primary Care Clinic. Patients of these two clinics will be served at the Old Municipal Hospital Complex during curfew lifted hours (noon to 6 p.m.) All previously scheduled appointments are canceled; walk-ins will only be seen.
Also, the Prenatal Clinic is providing services to pregnant women in the St. Thomas-St. John District from noon to 4 p.m.; however, pregnant women who experience complications can receive assistance as early as 8 a.m. To provide services, the clinic has relocated to the Family Planning Clinic site, which is located at the Elaine Co/Maternal and Child Health Building across from Nisky Center and the Moravian School. DOH prenatal clients can call Meg Sheahan at 787-455-0838 for more information.
DOH encourages its clients, the community and its staff to monitor the Department of Health Facebook page and/or Web site for updates on recovery and operations. www.facebook.com/virginislandsdoh and www.doh.vi.gov