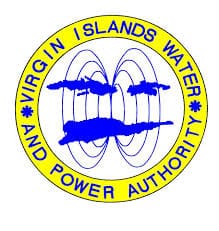 Electrical service was restored to portions of St. Thomas Sunday afternoon after three days of non-stop work by electric system employees, the V.I. Water and Power Authority announced Sunday night.
Generating Unit 14 was brought on line around midday Sunday, followed by portions of various electrical feeders. The Schneider Regional Medical Center and Cyril E. King Airport are now fully energized and limited service is being provided up to the following areas: Jarvis School intersection in Polyberg, Long Bay, WICO, Lockhart Elementary School, Main Street and Back Street.
Plant personnel also worked on Sunday to bring a second generating unit on line to stabilize the power plant.
Damage assessment teams will be deployed again on Monday to continue surveying the damage of the transmission and distribution system, WAPA announced in its Sunday update. Once the assessment has been completed, WAPA will activate its emergency call center on St. Thomas to take reports of isolated service interruptions. The public will be advised of the telephone number to call to file such reports.
Cleanup Underway
Crews from WAPA, Viya, and Public Works will take to the streets Monday in a coordinated effort to accomplish debris removal as well as removal of destroyed telecommunication cables and power lines. This is an effort aimed at making roadways more passable.
The clean-up crews will be in various areas on Monday including: Crown Mountain, Benner Hill, Lindbergh Bay, Mafolie and Peterborg.
WAPA line crews were out Sunday, as they had been on Saturday, clearing lines and poles in the following areas: Raphune Hill, downtown, portion of Frenchman's Bay, Crown Mountain, Estate Thomas and power plant outwards to water distribution.
On Monday, crews will begin planting new utility poles along major arteries to replace those damaged by Hurricane Irma. Crews will work in areas from the power plant to the water plant, around the Windward Passage Hotel as well as the Griffith Park and GERS areas.
On-island restoration crews have already been mobilized to assist WAPA, and several off island crews as well as crews from neighboring Caribbean islands are also expected on island to assist in the restoration.
Bulk shipments of materials for the electrical distribution system restoration are also en route to the territory, WAPA said.
Back to Work
All WAPA employees are asked to report to work in both districts on Monday at their usual reporting times and at their usual reporting stations. Customer service employees and authority employees who normally worked out of the Four Winds Plaza location are asked to report at 8 a.m. Monday at the Port of Sale Mall offices in Havensight.
Potable Water: St. Thomas-St. John
WAPA reported that there is 10 days of water storage on St. John. There is potable water service in Cruz Bay.
On St. Thomas, the town district has 10 days of water storage. Water service is available at east end communities to the east of Donoe. East end has three days of water storage.
Water service has been restored from the airport to Havensight Mall including Schneider Hospital and Lockhart School.
Customers at higher elevations may be out of potable water service as the various pump stations have not been re-energized.
The Seven Seas Seawater Reverse Osmosis water production facility is expected to be restarted on Monday.
The water standpipe in Subbase will operate form 7 a.m. to 3 p.m. daily.
St. Croix Electrical System
Work is continuing to re-energize portions of all electrical feeders on St. Croix. As of late Saturday night, feeders were restored to the following levels when compared to their pre-storm operational levels. These levels may change from day to day as load adjustments are made on individual feeders.
– Feeder 1A: 88 percent
– Feeder 2A: 69 percent
– Feeder 3A: 48 percent
– Feeder 4A: 100 percent
– Feeder 5A: 100 percent
– Feeder 6A: 45 percent
– Feeder 6B: 88 percent
– Feeder 8B: 71 percent
– Feeder 9B: 70 percent
– Feeder 10B: 72 percent
Line department crews are working 12-14 hour days to ensure that all feeders have been restored to pre-storm operating parameters, according to the update.
By the end of the Monday, WAPA will make public a plan to restore the various communities and neighborhoods of St. Croix that are reporting pocket outages. WAPA acknowledges the many emails and telephone calls from customers about the isolated or pocket outages within the 10 feeders that power St. Croix. Isolated outages can be reported to either 340-773-0150 or to communications@viwapa.vi. Emergencies should be directed to 911.
Priority is being given to restoring electrical service to school campuses across St. Croix.
Potable Water: St. Croix
The Concordia pump station has been restored, service is available and storage levels will be rebuilt. The St. Croix water department has about 11 million gallons of potable water, a five to six day supply, on hand. The Kingshill storage tank is again gaining water and there are no issues being reported within the system. Water service was maintained throughout the storm and remains functional.