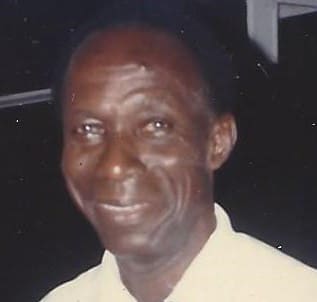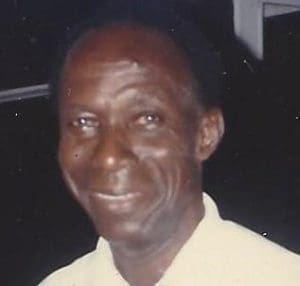 The family announces the home-going of Mr. Alvin Nibbs, a long-time resident of St. Thomas, who passed away on Aug. 23, at his home on St. Thomas at the age of 92.
Mr. Nibbs was born in Sea Cow's Bay, Tortola, but moved to St. Thomas in the 1950s in search of employment. For more than 40 years, he was a bartender at the historic Grand Hotel located across from the main post office. He could also be seen on weekends at Mountain Top and other major hotels on St. Thomas. Some will especially remember him for the delicacy of his fruit punch, which some called a "Nibbs punch."
As the last of 13 children, Mr. Alvin Nibbs is survived by a host of nieces and nephews living on St. Thomas, Tortola and the U.S. mainland. Among his nieces and nephews are: Denise Nibbs, Clarence Nibbs, Austin Nibbs, Alphonso Nibbs, Dr. Henry Smith, Glandwell Parsons, Kenneth Parsons, Doris Parsons, Tony Enrique, Joycelyn Mercer and Wilford Fahie of St. Thomas;
Leando Nibbs, Bennet Smith, Dr. Janet Smith, Cecil Nibbs, Gene Nibbs, Raymond Nibbs, Marjorie Nibbs, Rev. Yvonne Flores, Lecia Rubaine, Janice Blyden and step-nephew Audley Maduro of Tortola; Officer Charles Nibbs of St. Croix; and Margaret Jackson, Irwin Maduro, Julia Maduro, Beverley Hedrington-Williams, Phyllis White, Louise Enrique, Agnes Huelede, Mavis Fahie, Iris Fahie, Calvin Fahie; as well as step nieces and nephews: James Maduro, Terrence Maduro and Henry Maduro on the mainland.
He is also survived by many, many great and great-great nieces and nephews too numerous to mention. His step-grandson, Michel Herbert of St. Thomas, lives in Virginia. He also leaves behind a longtime friend and companion in recent months, Mr. Ricardo Gomez.
Mr. Nibbs was preceded in death by his wife, Johanna.
The funeral service in memory of Mr. Alvin Nibbs will be held at Wesley Methodist Church located in Tutu on Wednesday, Sept. 6. Viewing at the church will be from 9 to 9:45 a.m., followed by the service starting at 10 a.m. with Bishop Seaton officiating. The service will be followed immediately by his interment at the Smith Bay Eastern Cemetery on St. Thomas.
Candles may be lit on the Web site, or flowers in memory of Alvin Nibbs may be sent to Hurley Funeral Home on St. Thomas.
Arrangements are under the care of Hurley Funeral Home and Cremation Center of St. Thomas, St. John, St. Croix and Tortola.
For directions and online condolences, please visit us at www.hurleydavisfuneralhome.com