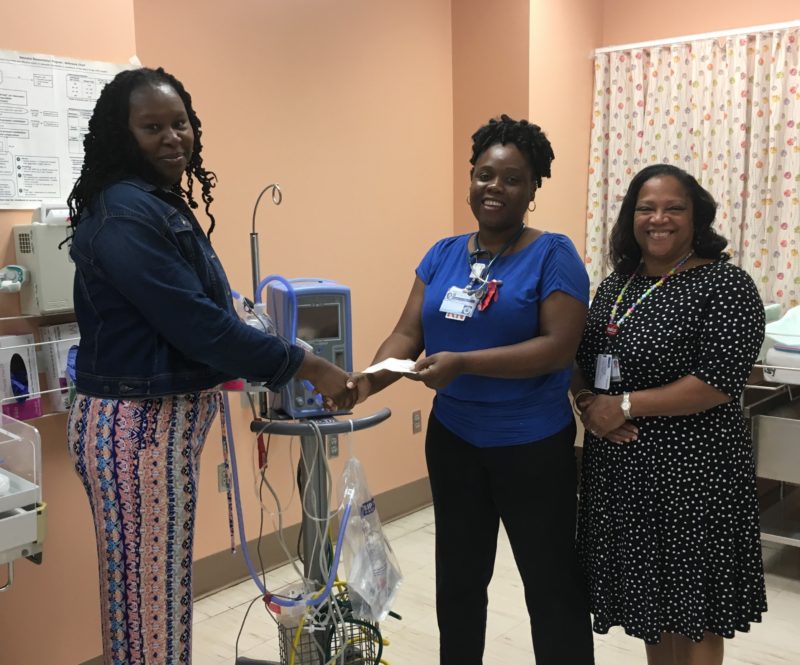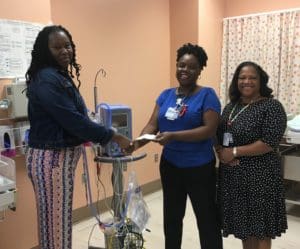 The Schneider Regional Medical Center's neo-natal intensive care unit (NICU) has received generous gifts from the Miracle Babies Support Foundation. This month, the foundation donated a continuous positive airway pressure machine as well as breast pump kits.
Continuous positive airway pressure, commonly called CPAP, is a type of respiratory support or mechanical ventilation used to deliver constant air pressure into a baby's nose, which helps the air sacs in the lungs stay open and helps prevent apnea.
"We are thrilled by the Miracle Babies Support Foundation continued support of Schneider Regional. We wish to express our gratitude for their generous donation of a CPAP machine, valued at $20,000 and for the $1,019 worth of breast pump kits," said SRMC CEO Dr. Bernard Wheatley. "Your support allows us to better serve our Virgin Islands community. Thank you."
Miracle Babies Support Foundation is a 501 (c) (3) non-profit organization formed in 2001 by parents who had premature infants who were transported off-island to receive critical care needed to survive. The foundation provides support and encouragement to parents of premature babies, and it raises money to provide specialized equipment to the local hospital.
Since its founding, Miracle Babies has donated more than $170,000 in equipment to the neonatal unit of the Roy Lester Schneider Hospital and Medical Center.