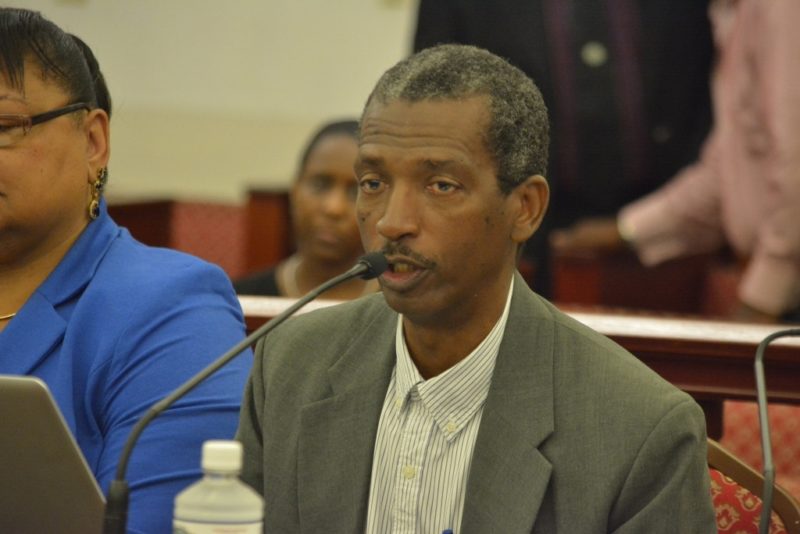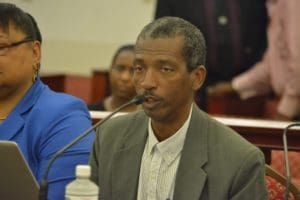 Public Works Commissioner Gustav James has resigned and Gov. Kenneth Mapp has named Nelson Petty Jr. acting commissioner as of 5 p.m., Tuesday, Aug. 8, according to Government House.
Petty is a civil engineer and surveyor who attended Florida Agricultural and Mechanical University. He was a design engineer at the office of highway engineering in Public Works until Mapp named him deputy commissioner of Public Works in July.
The statement gives no reason for the change. It says Mapp and James "met personally yesterday and today to discuss a number of issues within the Dept. of Public Works."
In accepting the resignation, Mapp thanked James for his service to the people of the Virgin Islands as DPW Commissioner as well as a member of the governing boards of the Water and Power Authority, Waste Management Authority, and Port Authority.
Mapp has reportedly asked James to serve on the WAPA governing board as a private sector member.
According to Government House, Mapp will forward a nomination for James' former post to the Senate soon.
An engineer, James spent eight years in Saudi Arabia with the Arabian American Oil Company. James was also the resident engineer for the Frederiksted Pier and has performed energy audits for commercial and government entities.
The Mapp administration has seen a number of top officials replaced to date.
In March, Mapp ousted his latest director of communications, Cherie Munchez, administration officials confirmed Friday. Munchez was the third person in the post since Mapp took office in January 2015. Sam Topp took her place as the fourth person in the job.
Also in March, Steven Aubin, chief operating office for the V.I. Waste Management Authority since 2007, was placed on administrative leave.
In February, Mapp replaced Commissioner of Human Services Anita Roberts after she faced criticism for abruptly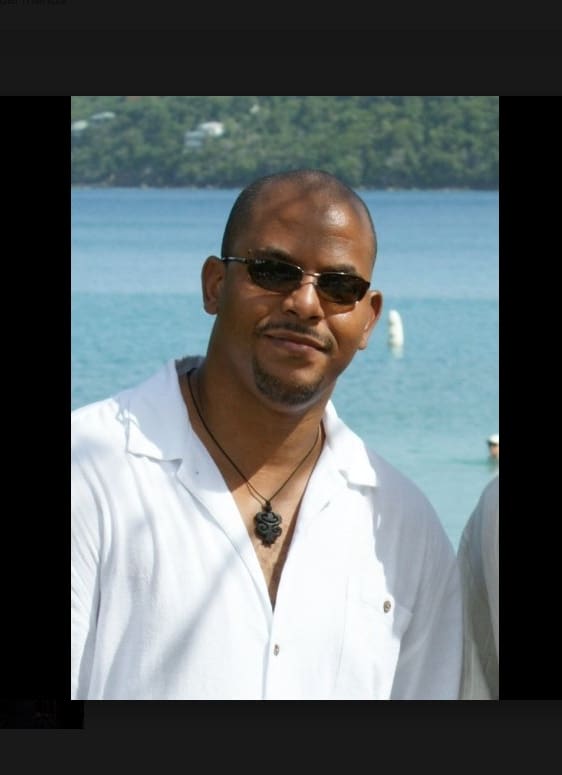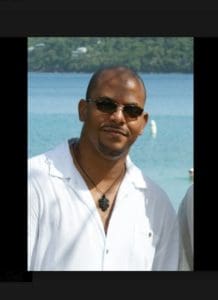 moving some residents of St. Thomas's Sea View Nursing Home without coordinating with families and other agencies. Mapp appointed Felicia Blyden, a career Human Services employee, in her place.
Also in February, Mapp ousted Property and Procurement Commissioner Randolph Bennett, without explanation, replacing him with Lloyd Bough Jr., who has served as chief of procurement contracts at the department since 2007.
In October 2016, Mapp's chief of staff, Randy Knight, abruptly resigned with no public explanation.
Attorney General Claude Walker is the fourth person to serve as attorney general since January 2015 when Mapp took office. Walker took office in August 2015.
Mapp ousted longtime Bureau of Information Technology Director Reuben Molloy in August of 2016, temporarily replacing him with Jesus Caban, then appointing Angelo Riddick to the post.
While not under the governor's direct authority, the territory has also seen the heads of the V.I. Water and Power Authority and the V.I. Port Authority ousted by board members aligned with Mapp. And the head of the West Indian Co. Ltd. has been replaced. After a March 2017 board vote, the WICO board of directors decided not to renew President Joseph Boshulte's contract, which expired April 30. Former Sen. Clifford Graham took his place.
In December 2016, three Mapp cabinet members and a cousin of Mapp's voted to oust VIPA Executive Director Carlton "Ital" Dowe, putting the governor's brother, David Mapp, in the position until a new director is hired by the board. In June of this year, the VIPA board voted to install David Mapp on a permanent basis.
In January of 2016, three Mapp cabinet members and a member of Mapp's transition team voted to oust WAPA Executive Director Hugo Hodge Jr.
In November 2015, Mapp fired Special Assistant Attorney General Laverne Mills-Williams, citing only her "association" with her own attorney, St. Croix attorney Lee Rohn. Rohn was representing Mills-Williams in a whistleblower action concerning Mills-Williams being relieved of her duties after giving out information in response to V.I. Open Records Act requests regarding Mapp's use of Government House funds at restaurants and bars. Rohn also was an attorney in a lawsuit regarding Mapp's use of WICO funds to rent a villa on St. Thomas.
In May 2015, Mapp ousted V.I. Economic Development Authority Chief Executive Officer Percival Clouden, who was placed in the position by Mapp's predecessor, Gov. John deJongh Jr. He replaced Clouden with Wayne Biggs, who served previously as head of the Division of Licensing and Consumer Affairs under deJongh. In February of 2015, Mapp replaced Jennifer Nugent-Hill, the EDA's assistant chief executive officer. Those positions serve at the pleasure of the governor and have historically often changed hands with a new governor's arrival.