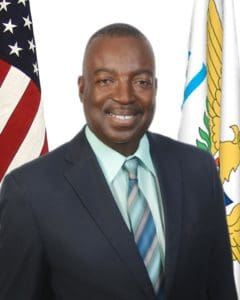 The real property auction sales scheduled for Thursday, July 6, on St. Thomas have been postponed, Lt. Gov. Osbert Potter announced Friday. This action was taken as a result of the recent postponement of the real property auction sales in St. Croix which was slated for June 29.
"It is only fair to extend the same courtesy to St. Thomas / St. John taxpayers because we have seen similar results of property owners making overwhelming requests to cure their delinquencies in St. Thomas/St. John," Potter said in a statement.
At the appropriate time, the Office of the Lieutenant Governor will make an official announcement as to the dates of the next scheduled property auctions for both districts.
Potter encourages delinquent property owners to pay their overdue taxes or to secure a payment plan. The Tax Collector will honor the registration fees for the next auction, or is prepared to provide a refund to individuals who have already registered for the auction.
For more information, contact the Office of the Tax Collector at (340) 776-8505 on St. Thomas or (340) 773-6449 on St. Croix.